My online event booking has been rescheduled, but my booking is not found in My Order. What should I do?
If the online event you ordered has been rescheduled by the promoter and the new event schedule has passed the initial event date, you can access the event link in the following way:
1. Login to your tiket.com account then enter the My Order menu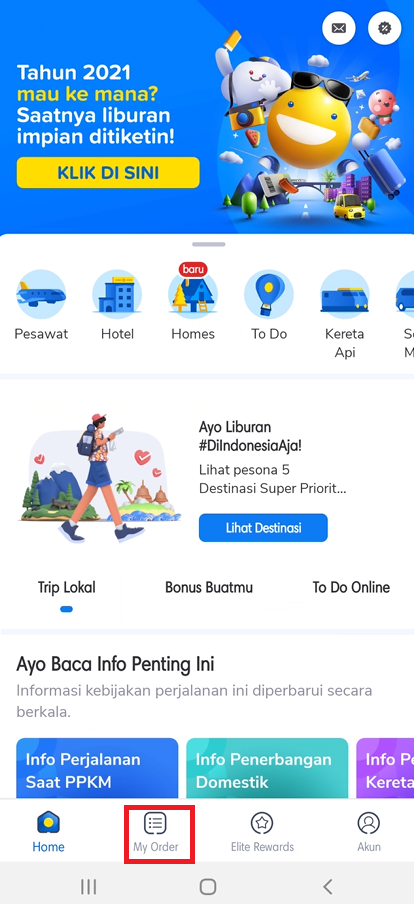 2. Select the icon "Order History" at the top right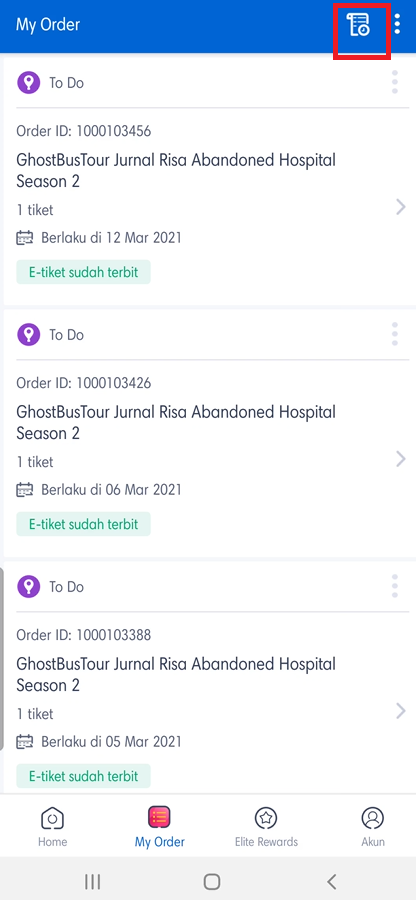 3. Select the Online Event that has changed then click "here" to get the e-ticket and you can click the Online Event link on the e-ticket.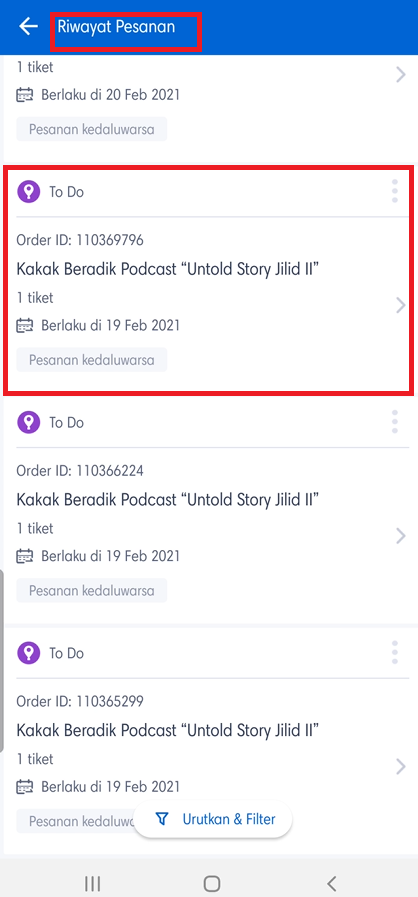 If you have done the steps above but it is not successful, you can check the online event link on the e-voucher by checking your email and use the link on the e-voucher to enjoy the online event you have ordered.
Is the article helping you?