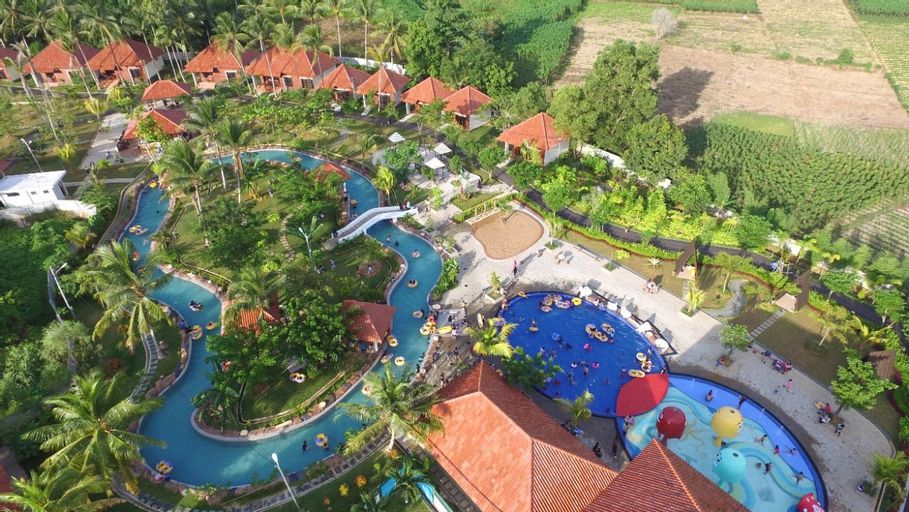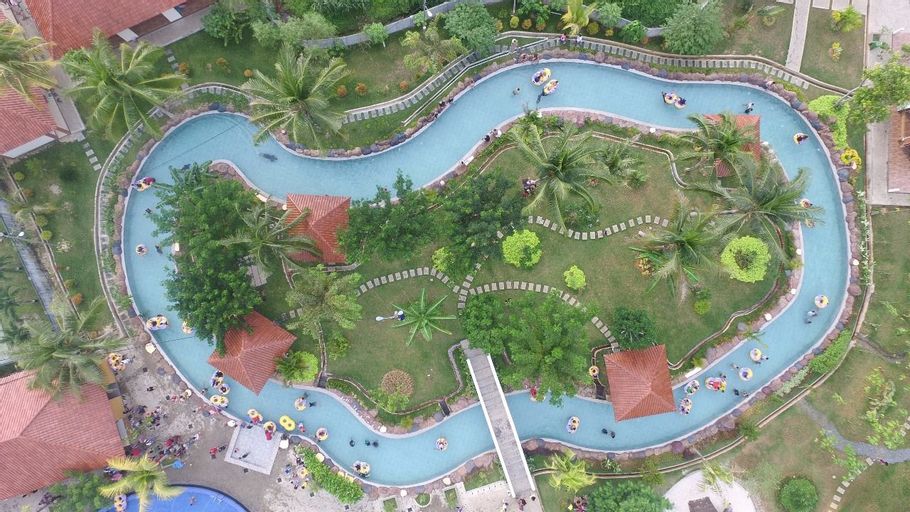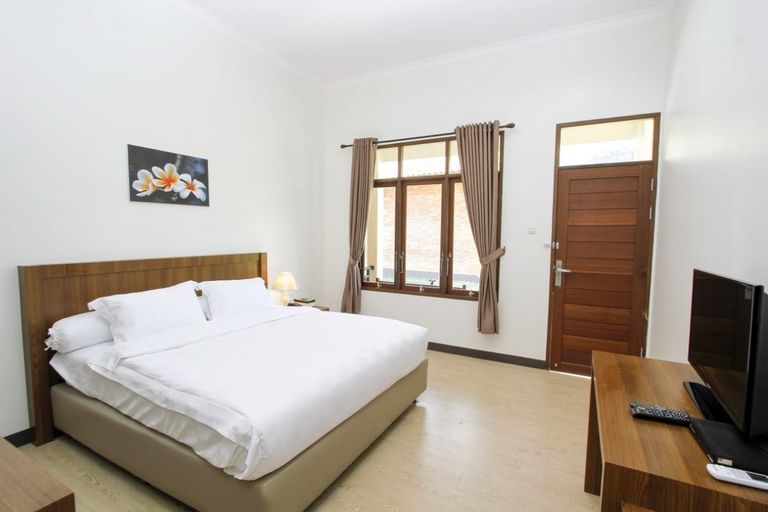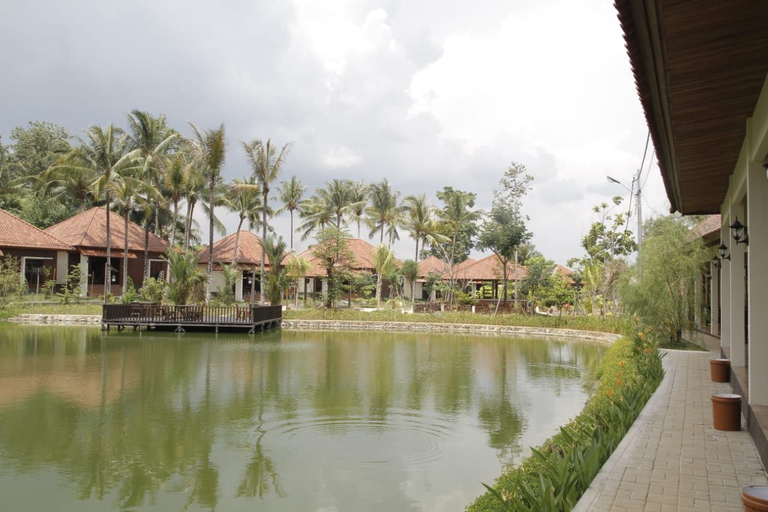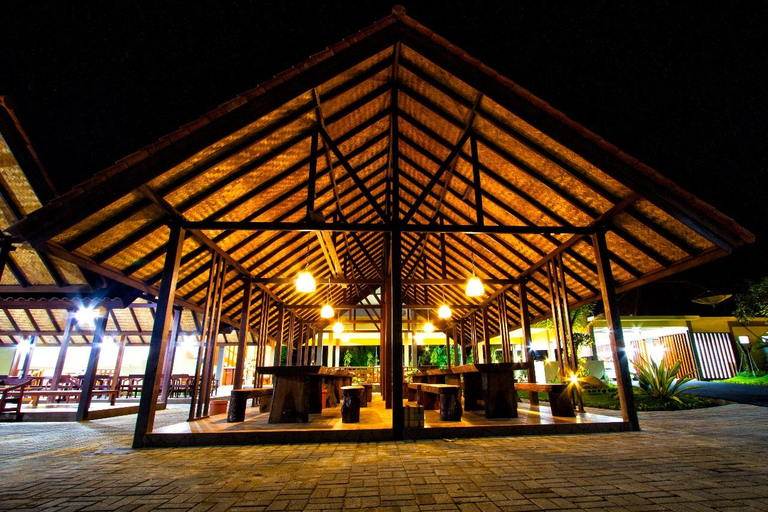 + 13 others
Resort Villa
Dayang Resort Singkawang
South Singkawang, Singkawang
Reviews
Tripadvisor
From 8 reviews
Sangat kecewa booking d sni.. Pengelola Hotel SANGAT TIDAK PROFESIONAL..!! 1. Sdh menempati ruangan yg d berikan tp tiba2 d suru pindah k ruangan lain dengan cara sedikit MEMAKSA.. Pdhl sebelum check in saya sdh request untuk lihat ruangan lain tp tidak diijinkan.. 2. Mengatakan ad cust lain sdh booking dl an dgn harga double pd bln Desember.. Maaf saja saya sebagai cust tidak bodoh.. Sy book bln Feb.. Stau sy semakin cpt book, harga akan lbh murah dibandingkan hrga mendekati hari H (saya nginap bln Feb).. Dan sy TIDAK MAU TAU ad org yg bayar double ato lain ny..!! Saya d sni BAYAR BUKAN GRATIS..!! Sama2 bayar knp sy harus ngalah dgn cust lain yg byr double?? Yg memasang harga kan pihak hotel..!!? 3. Baru jam 10.30 pagi tiba2 sudah ad mobil datang menjemput untuk check out.. Bagi saya ini SANGAT TIDAK SOPAN karena it blm jam 12 siang, blm wkt check out & sy tdk minta untuk dijemput check out.. Berarti pihak hotel seakan-akan ingin MENGUSIR sy sbagai cust donk??!! Saya sdh biasa nginap d hotel, sy jg tau jam check out.. Slama traveling national / international tdk pernah sy diperlakukan pelayanan buruk seperti ini..!! 3. Wifi lemot 4. Tdk ad telpon d ruangan 5. Mobil jemputan pun lama
dtg jam 3 tdk bisa check in dgn alasan rame dan kamar blom siap, pdhl sudah jelas check jam check out sehingga harus menunggu bbrp jam lg, fasilitas kolam renang bercampur dgn pengunjung luar sehingga sgt tdk nyaman untuk yg menginap. masuk kamar handuk tdk tersedia sehingga harus meminta dulu tp tlp dikamar tidak ada yg berfungsi, harus jauh ke front office tp sampe disana dikatakan handuk blom ada yg kering???? sgt mengecewakan. untuk menu sarapan menu nya tidak byk. untuk yg berjalan dr dalam menuju ke depan berhati2lah saat malam hari krn yg bawa mobil penjemput suka ugal2an dan penerangan sgt minim
kebersihan perlu di tingkatkan lagi
Location
Jalan Raya Pasir Panjang KM. 15, Sedau, Singkawang Sel., Kota Singkawang, Kalimantan Barat 79163, Indonesia
Enjoy special discounts & other benefits! Log in or register now.
About Accommodation
Check-in & check-out time
Check-in time:
14:00-23:00
Do you want to check-in early? Arrange check-in time with the accommodation
---
FAQ
What is the address of Dayang Resort Singkawang?
Dayang Resort Singkawang is located at Jalan Raya Pasir Panjang KM. 15, Sedau, Singkawang Sel., Kota Singkawang, Kalimantan Barat 79163, Indonesia
What are the standard check-in & check-out times of Dayang Resort Singkawang?
The standard check-in time at Dayang Resort Singkawang is starting from 14:00-23:00 and the latest check-out time is at 12:00
What are the facilities available in Dayang Resort Singkawang?
Facilities available in the hotel are (some may require extra charges):
tiket CLEAN
Swimming Pool
Wifi
Parking
Restaurant
Does Dayang Resort Singkawang have a swimming pool?
Yes, Dayang Resort Singkawang does have a swimming pool.
Faciliies
Public Facilities
•
Designated smoking areas
Kids Facilities
•
Babysitting or childcare
Reviews
Sangat kecewa booking d sni.. Pengelola Hotel SANGAT TIDAK PROFESIONAL..!! 1. Sdh menempati ruangan yg d berikan tp tiba2 d suru pindah k ruangan lain dengan cara sedikit MEMAKSA.. Pdhl sebelum check in saya sdh request untuk lihat ruangan lain tp tidak diijinkan.. 2. Mengatakan ad cust lain sdh booking dl an dgn harga double pd bln Desember.. Maaf saja saya sebagai cust tidak bodoh.. Sy book bln Feb.. Stau sy semakin cpt book, harga akan lbh murah dibandingkan hrga mendekati hari H (saya nginap bln Feb).. Dan sy TIDAK MAU TAU ad org yg bayar double ato lain ny..!! Saya d sni BAYAR BUKAN GRATIS..!! Sama2 bayar knp sy harus ngalah dgn cust lain yg byr double?? Yg memasang harga kan pihak hotel..!!? 3. Baru jam 10.30 pagi tiba2 sudah ad mobil datang menjemput untuk check out.. Bagi saya ini SANGAT TIDAK SOPAN karena it blm jam 12 siang, blm wkt check out & sy tdk minta untuk dijemput check out.. Berarti pihak hotel seakan-akan ingin MENGUSIR sy sbagai cust donk??!! Saya sdh biasa nginap d hotel, sy jg tau jam check out.. Slama traveling national / international tdk pernah sy diperlakukan pelayanan buruk seperti ini..!! 3. Wifi lemot 4. Tdk ad telpon d ruangan 5. Mobil jemputan pun lama
dtg jam 3 tdk bisa check in dgn alasan rame dan kamar blom siap, pdhl sudah jelas check jam check out sehingga harus menunggu bbrp jam lg, fasilitas kolam renang bercampur dgn pengunjung luar sehingga sgt tdk nyaman untuk yg menginap. masuk kamar handuk tdk tersedia sehingga harus meminta dulu tp tlp dikamar tidak ada yg berfungsi, harus jauh ke front office tp sampe disana dikatakan handuk blom ada yg kering???? sgt mengecewakan. untuk menu sarapan menu nya tidak byk. untuk yg berjalan dr dalam menuju ke depan berhati2lah saat malam hari krn yg bawa mobil penjemput suka ugal2an dan penerangan sgt minim
kebersihan perlu di tingkatkan lagi
Bunjamin
15 Jun 2019 - Family
Kolam renangnya besar dan makannannya enak
Pelayanan receptionist buruk, 4x nanya kesiapan hotel utk check in diabaikan. Selebihnya pelayanan lain nya cukup baik, breakfast rasa dan menu standar.
Semuanya suka... Paling menarik disun dayangnya, byk spot selfinya 😘
irfan sudarmaji
10 Jan 2019 - Family
suasana bagus n kolam renang cukup representatif..kekurangan AC panas
Rinny Pattiasina
09 Jul 2021 - Family
bagus buat keluarga menyenangkan....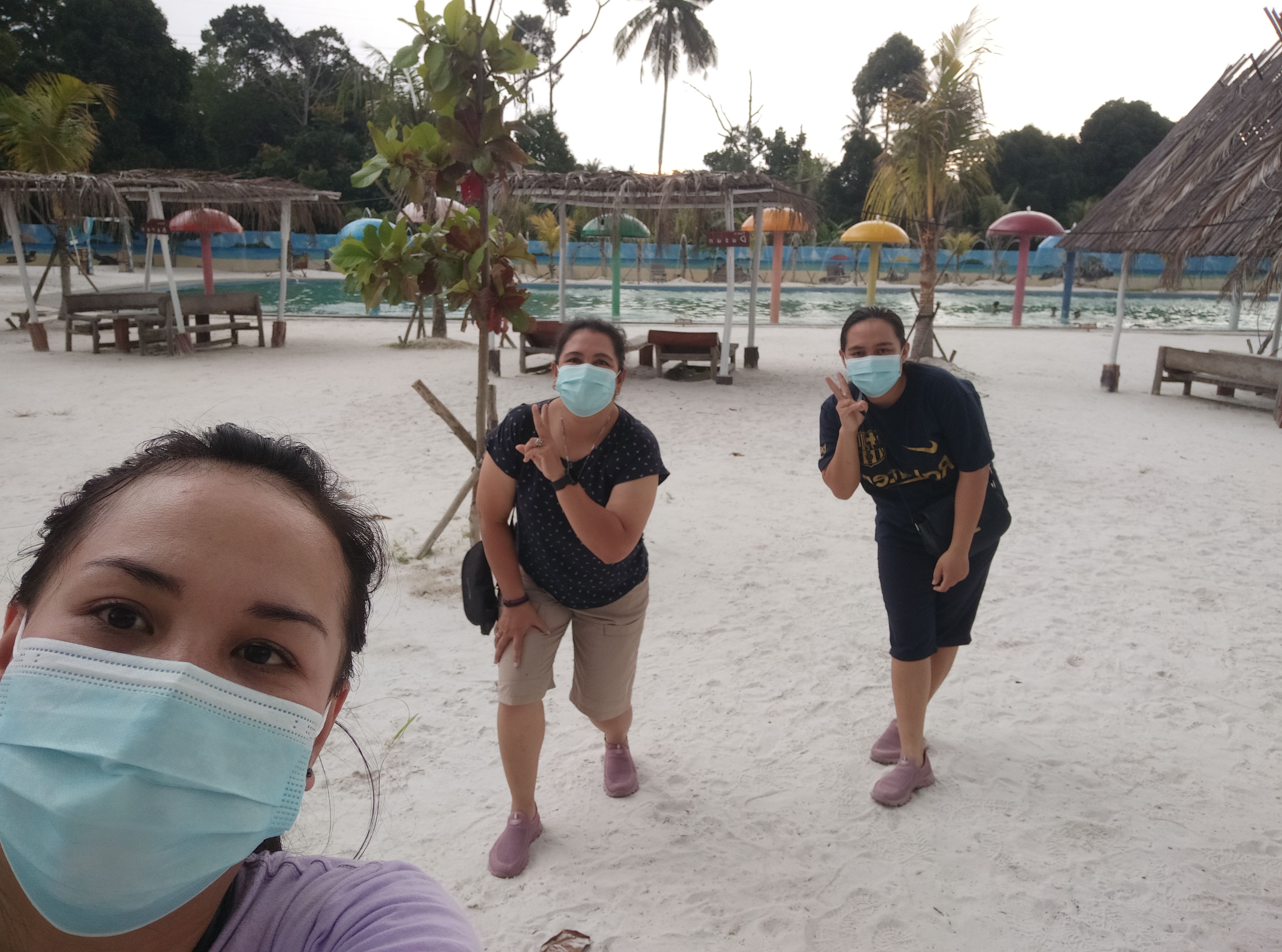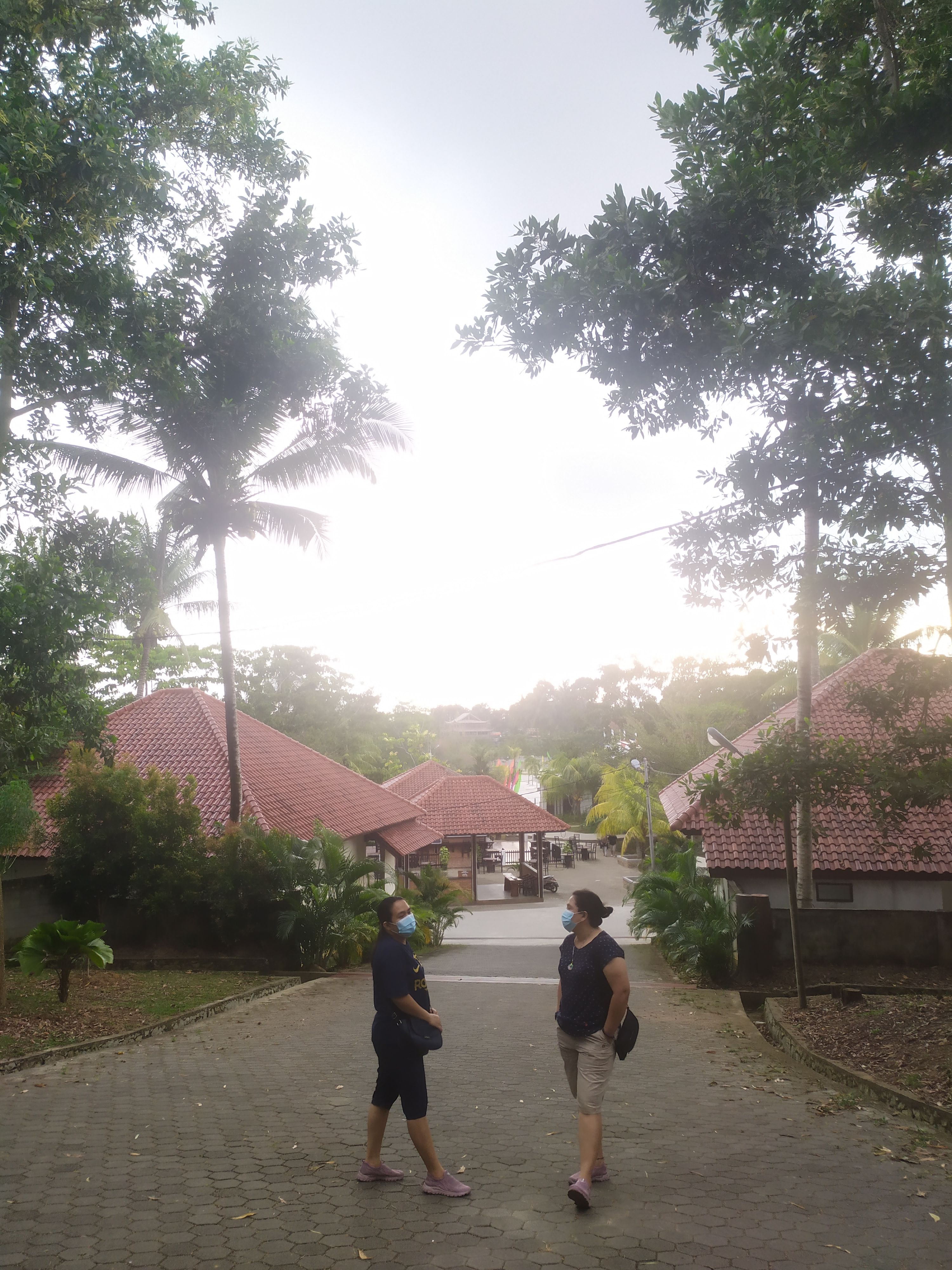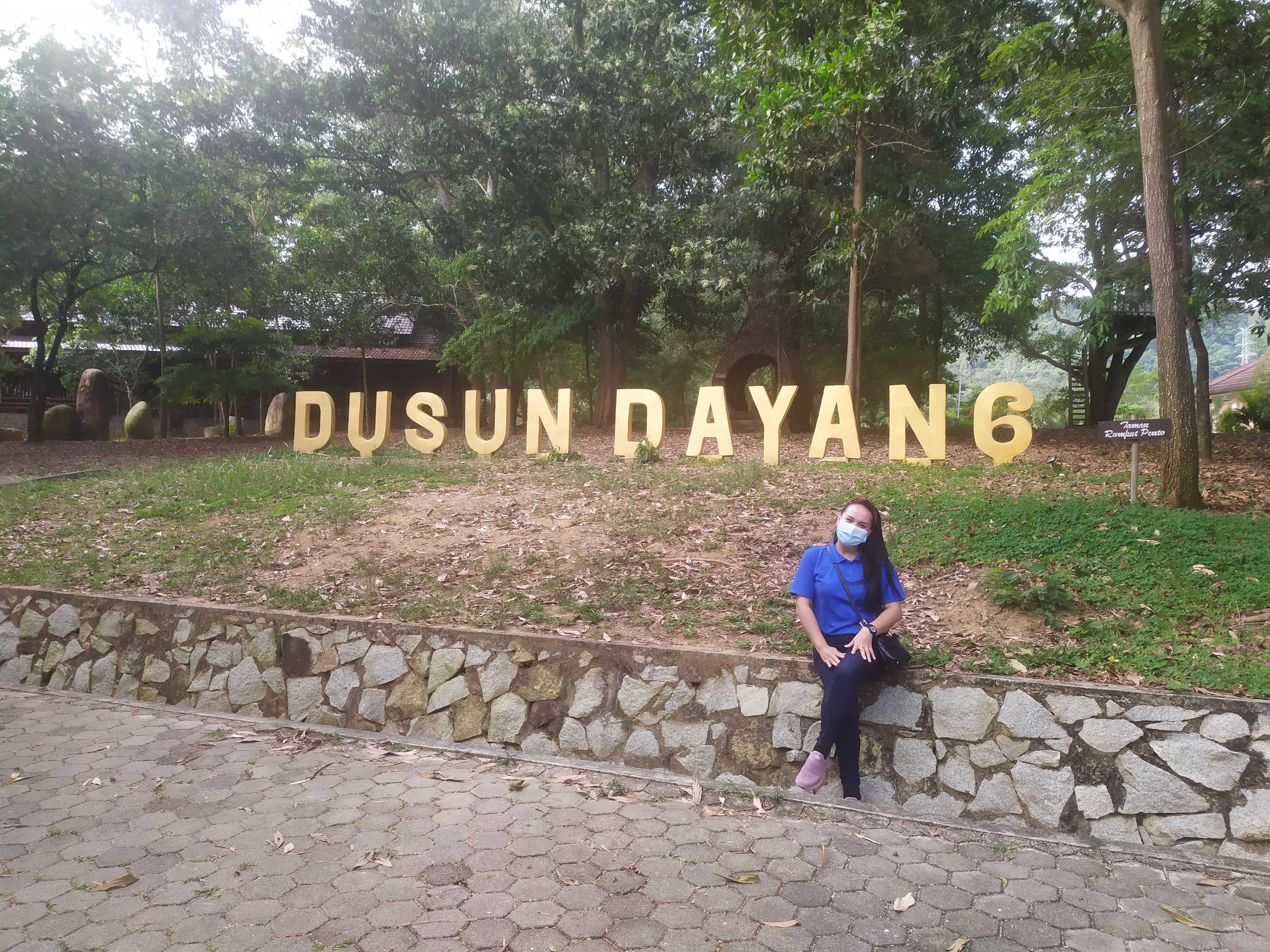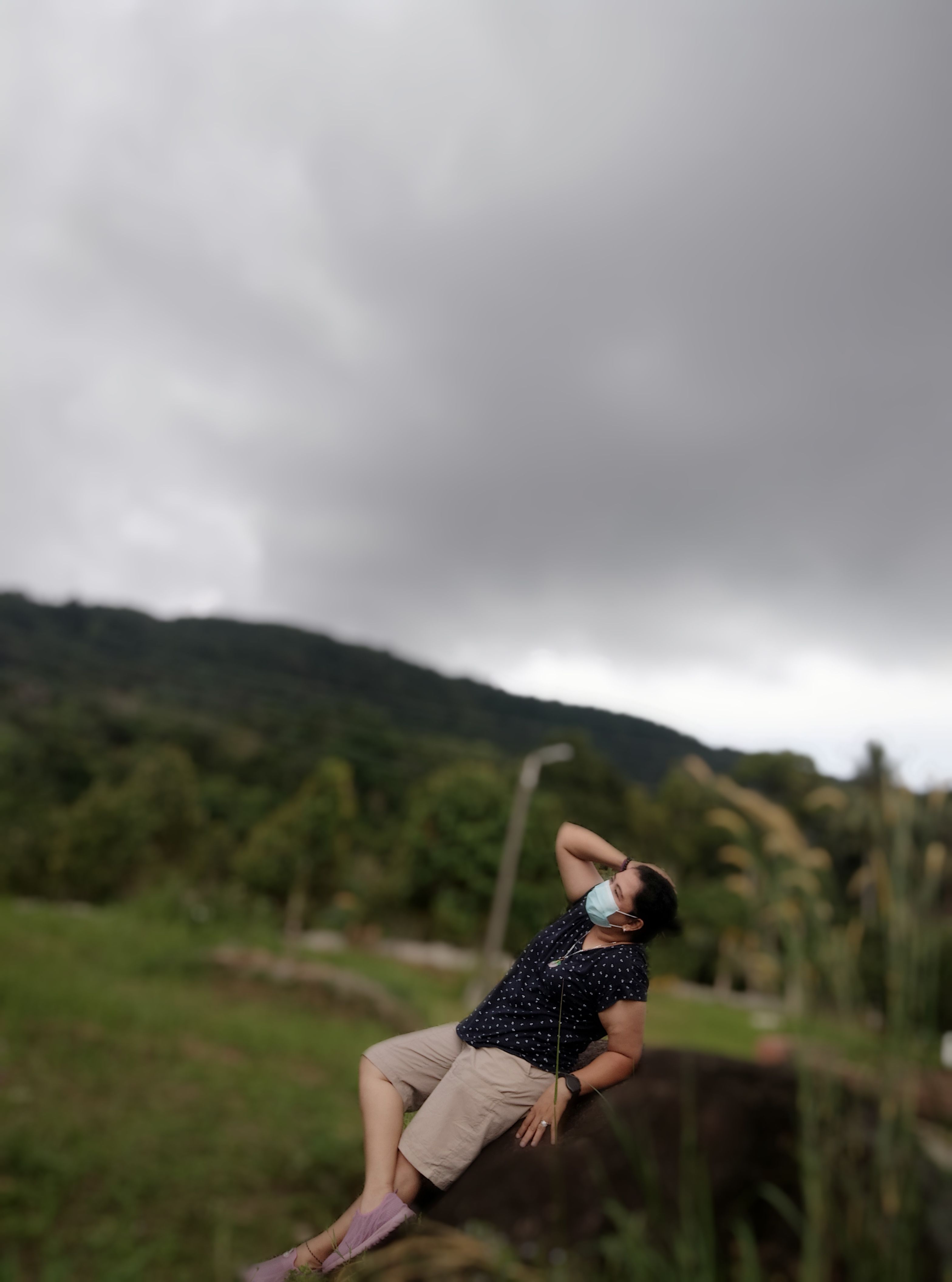 Service
5.0
Value
5.0
Jotjie
19 Feb 2019 - Friends getaway
Dayang resort hotel Hotel ini di luar kota singkawang . Cukup bagus sihhhh. Kami masuk malam sekali dan pagi sekali setelah breakfast lsg check out . Kamar tidaj terlalu besar . Cukup bersih dan nyaman .
AndhikaHD
08 Feb 2020 - Business
Staying for 2 days during Cap Go Meh Festival. This resort probably the best in singkawang, huge complex with many facilities nearby : - Minimarket just 250 M from hotel (turn right) - ATM machine at parking area During cap go meh festival this hotel quite packed with the local tourist, and they only had 2 shuttle car so were waiting quite long just to drop off to/from our cottage. walking distance, but not recommend to walk with luggage at night since some rooms located on hilly areas. As for our room, the cottage itself quite spacious, but probably they need to clean up a bit and replace some of their furniture. heres what we found so far : - dusty floor - dirty sheets (wood chips everywhere) - spiders crawling under the beds - broken shower - broken chair - not working night lamp but their Air Conditioner working just fine, really cold during the blazing hot and humid weather. -
Expedition813612
09 Sep 2018 - Family
Tgl 8-9 September kami berkunjung ke Dayang Resort Singkawang, tujuan kami yaitu untuk liburan. Pemandangan dari kamar ok banget dan seluruh fasilitas juga bagus. Tapi sangat disayangkan ketika kami meninggalkan kamar untuk makan malam sdgkn tas ibu serta bulek saya di dua kamar berbeda ditinggal dikamar dgn kondisi kamar TERKUNCI, tp pas kami balik abis makan posisi tas sedikit berubah dan uang didalam hilang. Tapi tidak semua. Kami komplain kpd pengelola hotel dan mereka tidak bs bertindak banyak krn tidak adanya CCTV. Jadi kami menyarankan kpd pihak pengelola hotel utk pasang CCTV krn lumayan luas juga ya tempatnya dan security tidak menjangkau seluruh area. Kemudian pihak pengelola blg kunci cadangan kamar memang ada di frontdesk. Entahlah kami hanya kecewa dengan keamanan disini jelas berpengaruh kpd kenyamanan kami disini. Sekian dan semoga hal ini tidak terjadi lg di kemudian hari. Mohon kiranya kritik dan saran dari kami dipertimbangkan pengelola hotel Dayang Resort Singkawang. Trims.
andiandiaan
07 May 2020 - Business
My office had a great time having an outing here considering the amount of people and the activity we had scheduled. The food was great, the staf hospitality was amazing, and they have a mini waterboom to play around! Anw, the room was designed as a traditional cottage with woods and exposed brick and so on. It was a quite experience for me
Yoriz y
21 Sep 2018 - Family
Tempat yg sangat bagus untuk liburan keluarga, pemandangan nya bagus lsg menghadap ke bukit berasa kaya di puncak, udara msh sangat segar, tenang, dekat dengan pantai pasir panjang, hanya 6 menit dari Dayang, kolam renang nya disukai anak2, ada kolam arus nya keren, makanan untuk sarapan nya enak, dan saat ini sedang tahap finishing untuk area outbound nya di Kampung Dayang bagian dari Dayang Resort, sepertinya akan siap 100% saat akhir tahun, penasaran jadinya pas liburan akhir tahun pasti udah keren... Pertahankan terus kualitas pelayanan dan fasilitas Resort nya.. Sejauh ini Dayang Resort yg paling bagus di Kalimantan Barat... Good Job
You've reported a review.
A problem occurred and we need a while to fix it. Please try again later.
You've already reported this review, and we're currently checking your report.
Yay! You've successfully logged in
You've reported a review.
A problem occurred and we need a while to fix it. Please try again later.
You've already reported this review, and we're currently checking your report.