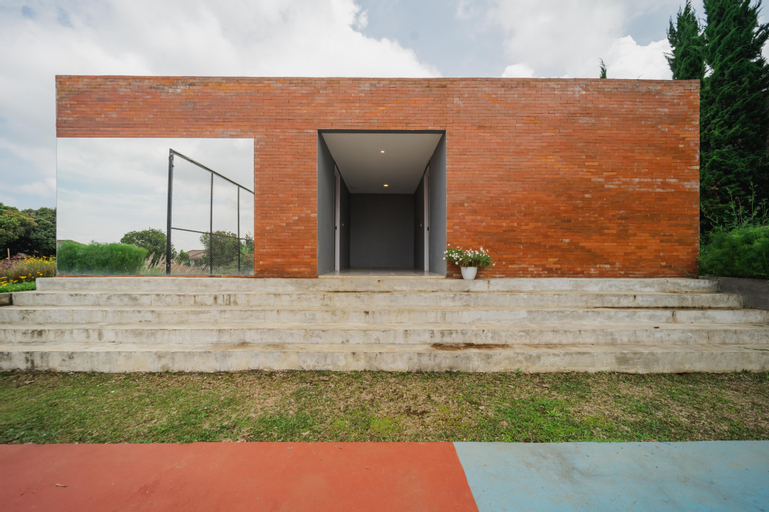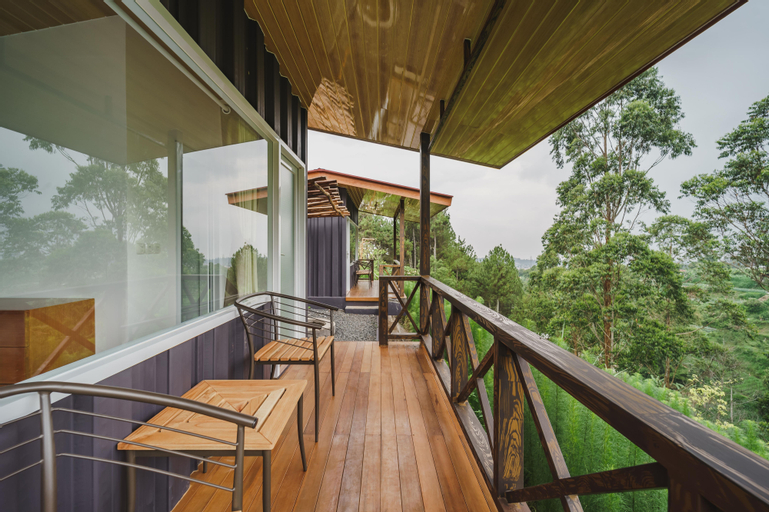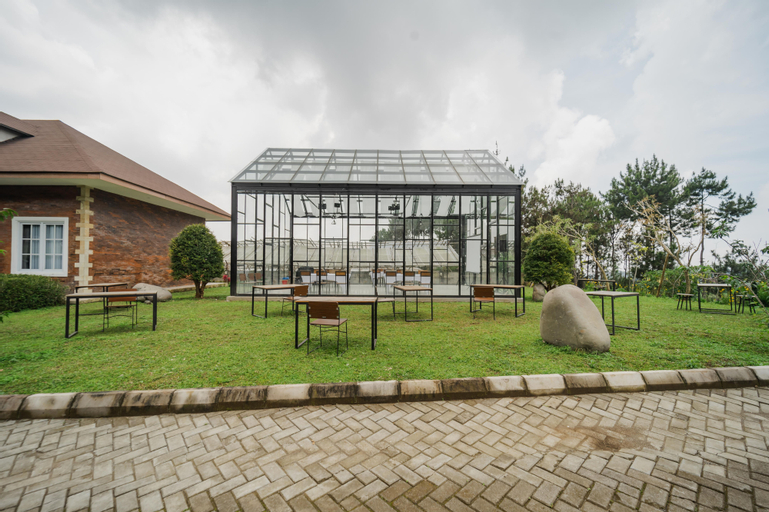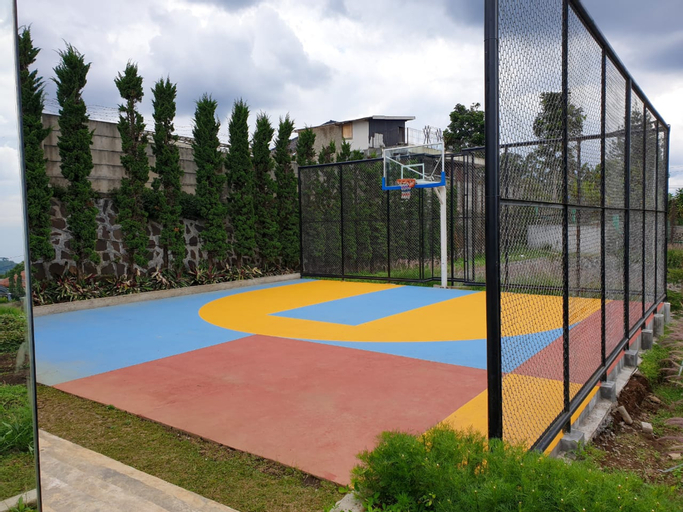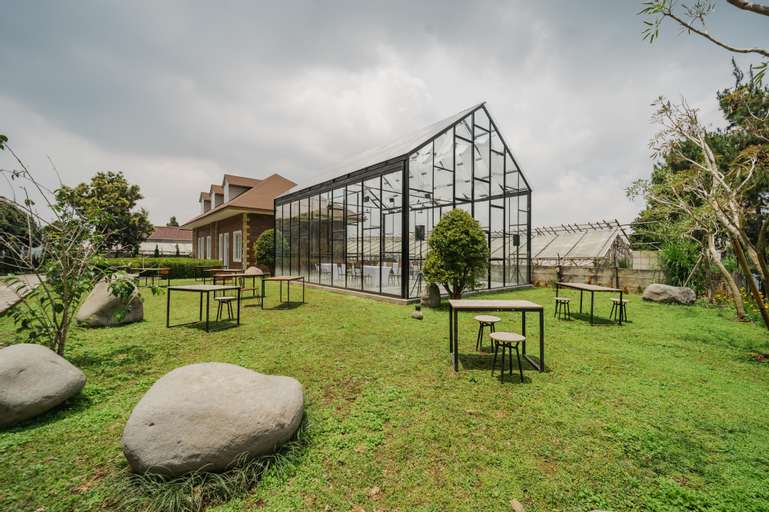 + 25 others
Deka Setiawati
21 Jun 2021
- Couple Trip
awal dateng pas sampe gerbang tu ko di pemukiman padat penduduk,, udh ga yakin gt 😅😅 tp pas buka gerbang waaahh ternyata sm banget ky yg di aplikasi mlh lebih bagus tanamannya udh tinggi dan rapih blm lg di tambah dpt kamar yg pas bgt sesuai pesanan tambah makin mantap dehh kamarnya tu cm 4 jd ga takut krn suasana bandung lg covid jd ramah banget dan pas juga buat ngademin fikiran cm yaa gt sygnya ga ada TV dan pemanas minuman jg ga di ksh mineral bagkan ga ada sarapan 😅 tp untungnya emang udh prepare bw kompor portable dan alat tempur lainnya jd ga ush cape cari mkn keluar,, dan berasa bgt punya pribadi villanya 🤭🤭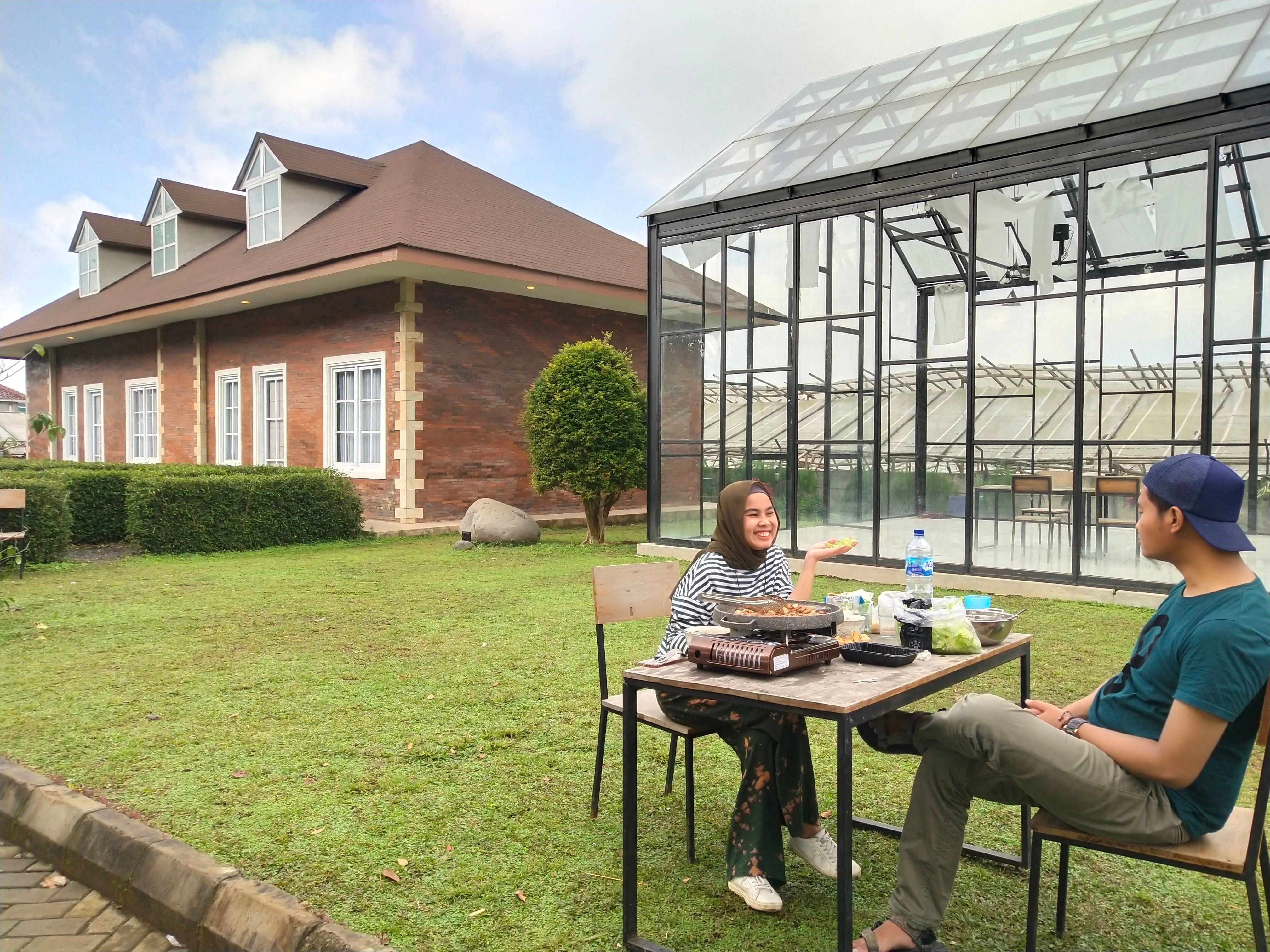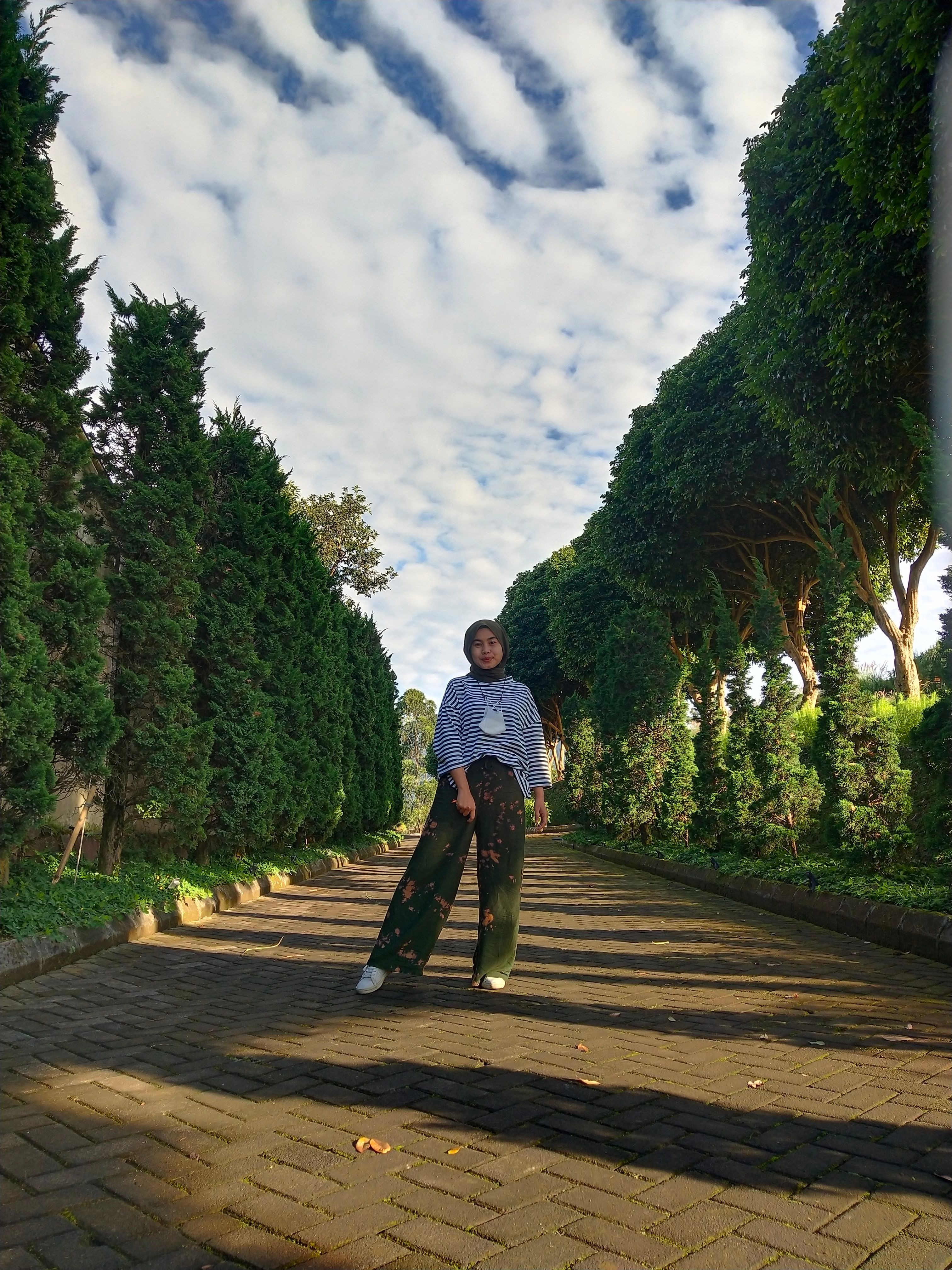 MS
16 Nov 2021
- Trip with Friends
Villa nya bagus bangeeet... tapi susah untuk cari makan, saran beli cemilan yang banyak & makanan instan karna mau pesen online kemana-mana jauh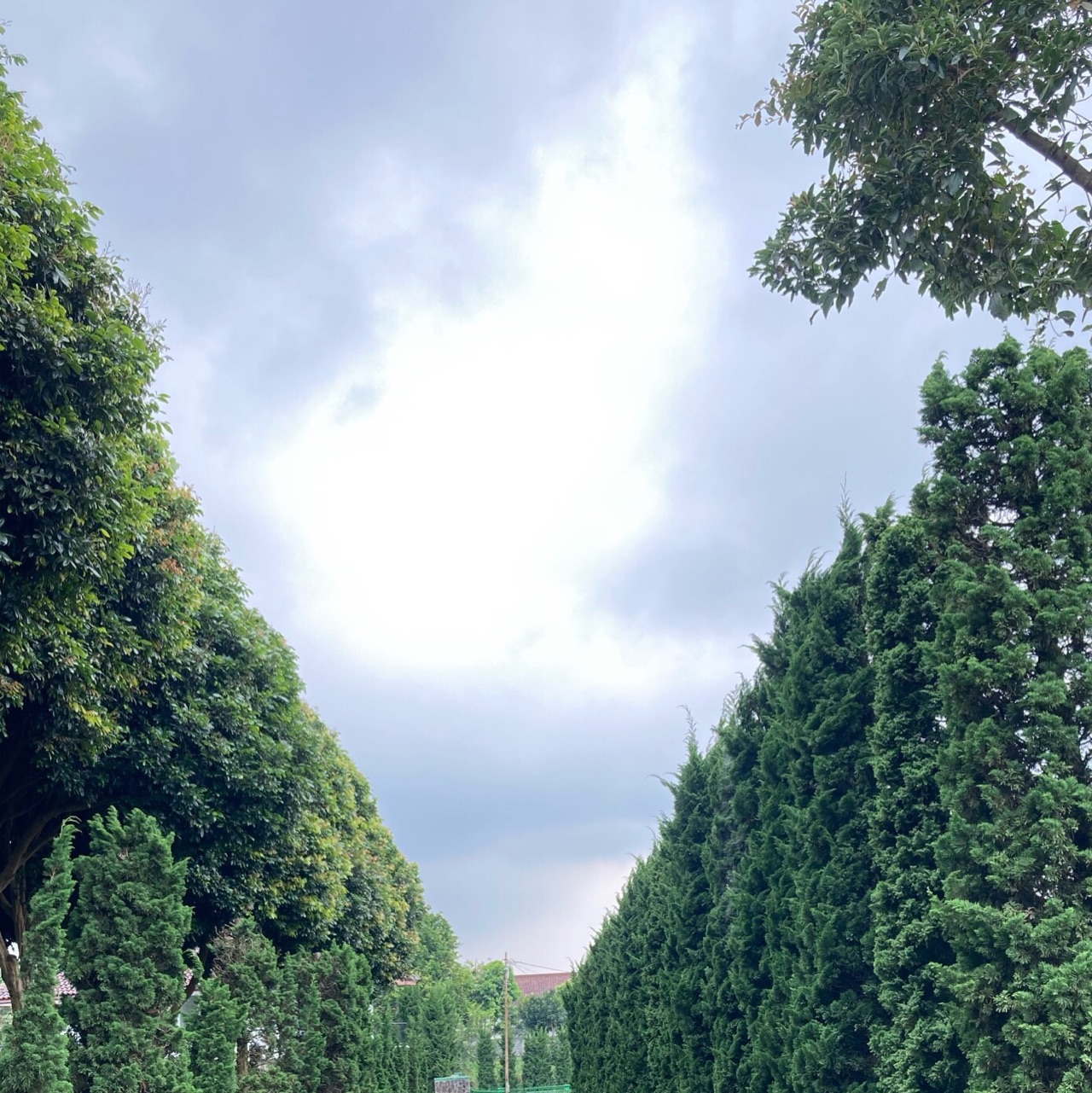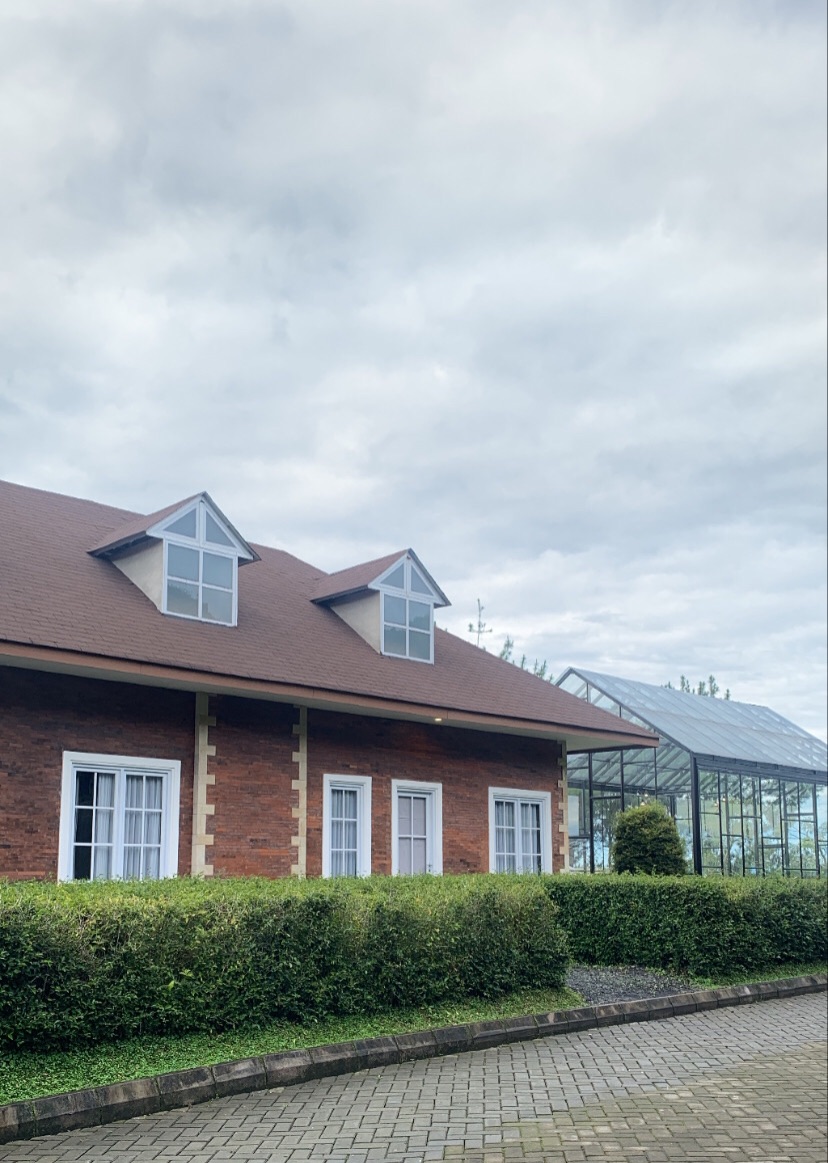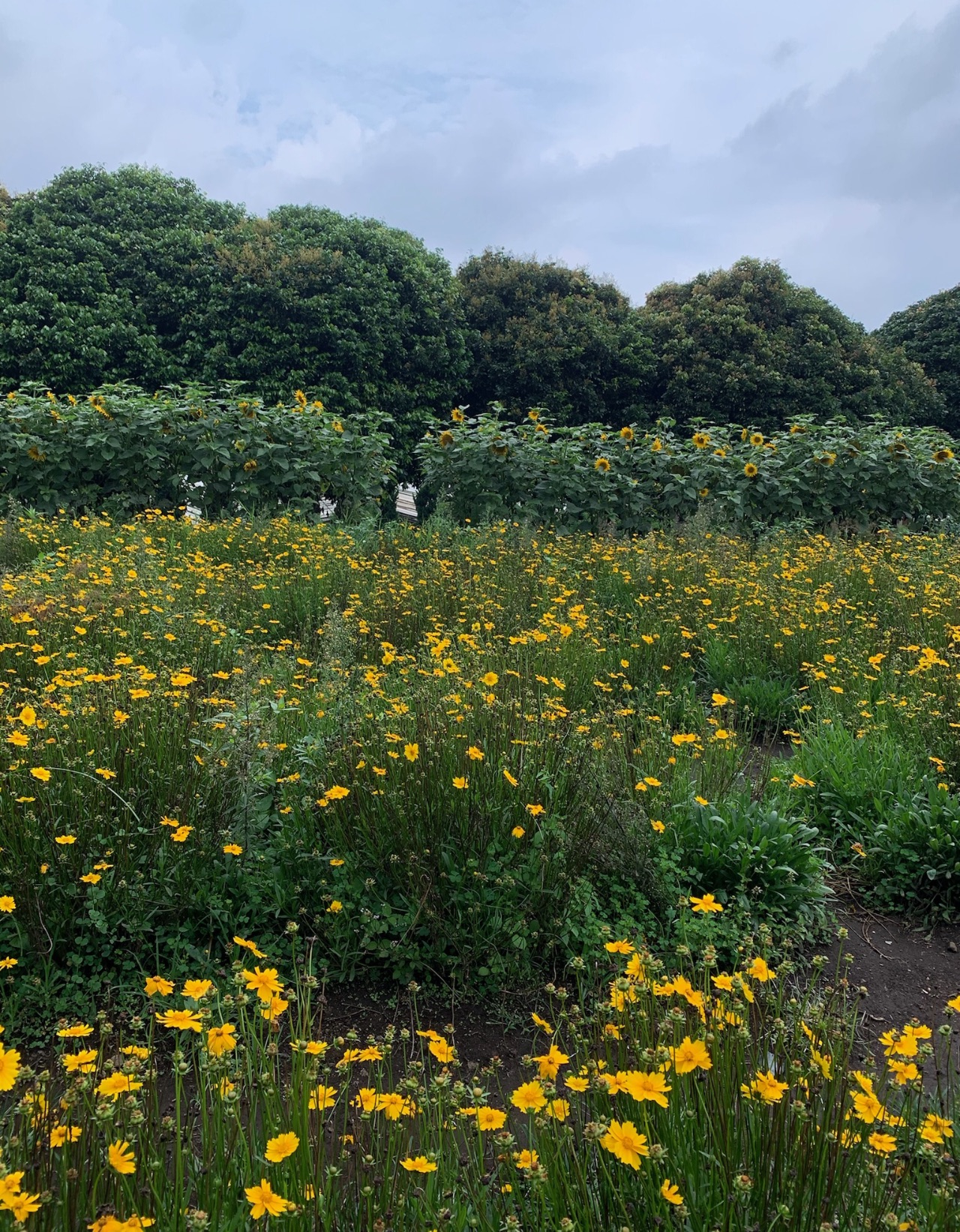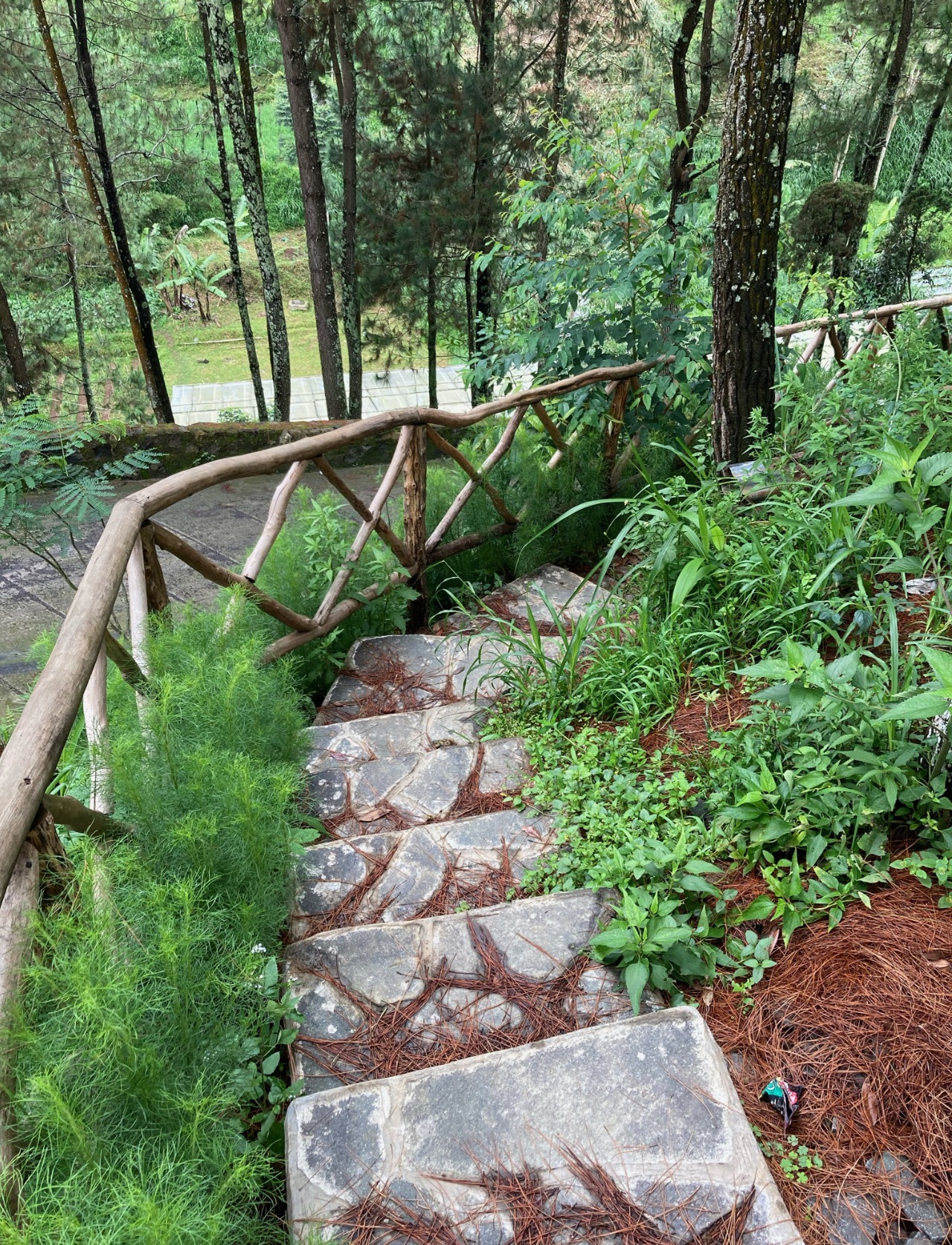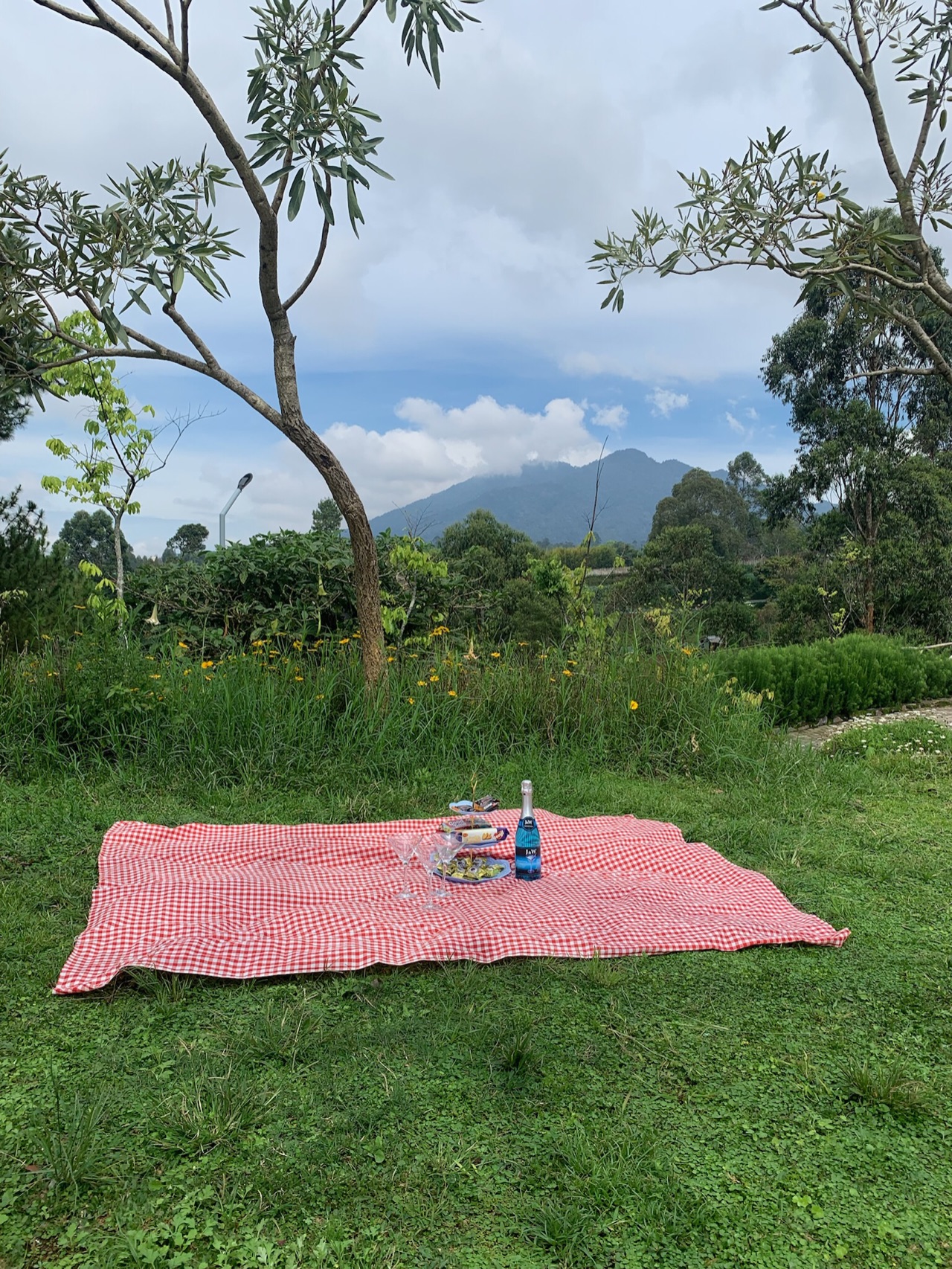 Riva Intifada
25 Oct 2021
- Couple Trip
Bagus nyaman cuma kekurangannya gaada makan aja tapi yang lainna ok bgtttt
Desy Purwanti
16 Aug 2021
- Couple Trip
villa super nyaman dan indah banget di lembang verry recomended 😍
Andreas Guntoro
13 Mar 2021
- Couple Trip
overall bagus, pelayanan ramah

Location
Jl. Nagrak Kulon No.67, Sukajaya, Lembang, Kabupaten Bandung Barat, Jawa Barat 40391, Indonesia
Enjoy special discounts & other benefits! Log in or register now.
Oops, all rooms have been sold out
Let's check room availability on other dates!
About Accommodation
Check-in & check-out time
Check-in time:
14:00-22:00
Do you want to check-in early? Arrange check-in time with the accommodation
---
FAQ
What types of rooms are available in Dream Belle Villa?
The room types available in this hotel are:
How much does a typical room cost at Dream Belle Villa?
The cheapest price at Dream Belle Villa if you want to stay tonight is IDR 445,043
What is the address of Dream Belle Villa?
Dream Belle Villa is located at Jl. Nagrak Kulon No.67, Sukajaya, Lembang, Kabupaten Bandung Barat, Jawa Barat 40391, Indonesia
What are the standard check-in & check-out times of Dream Belle Villa?
The standard check-in time at Dream Belle Villa is starting from 14:00-22:00 and the latest check-out time is at 12:00
What are the facilities available in Dream Belle Villa?
Facilities available in the hotel are (some may require extra charges):
tiket CLEAN
WiFi
Parking
Outbound Area
Pet-friendly
Facilities
Public Facilities
•
Designated smoking areas
Hotel Services
•
Laundry Service/Dry Cleaning
Reviews
Deka Setiawati
21 Jun 2021 -
Couple Trip
awal dateng pas sampe gerbang tu ko di pemukiman padat penduduk,, udh ga yakin gt 😅😅 tp pas buka gerbang waaahh ternyata sm banget ky yg di aplikasi mlh lebih bagus tanamannya udh tinggi dan rapih blm lg di tambah dpt kamar yg pas bgt sesuai pesanan tambah makin mantap dehh kamarnya tu cm 4 jd ga takut krn suasana bandung lg covid jd ramah banget dan pas juga buat ngademin fikiran cm yaa gt sygnya ga ada TV dan pemanas minuman jg ga di ksh mineral bagkan ga ada sarapan 😅 tp untungnya emang udh prepare bw kompor portable dan alat tempur lainnya jd ga ush cape cari mkn keluar,, dan berasa bgt punya pribadi villanya 🤭🤭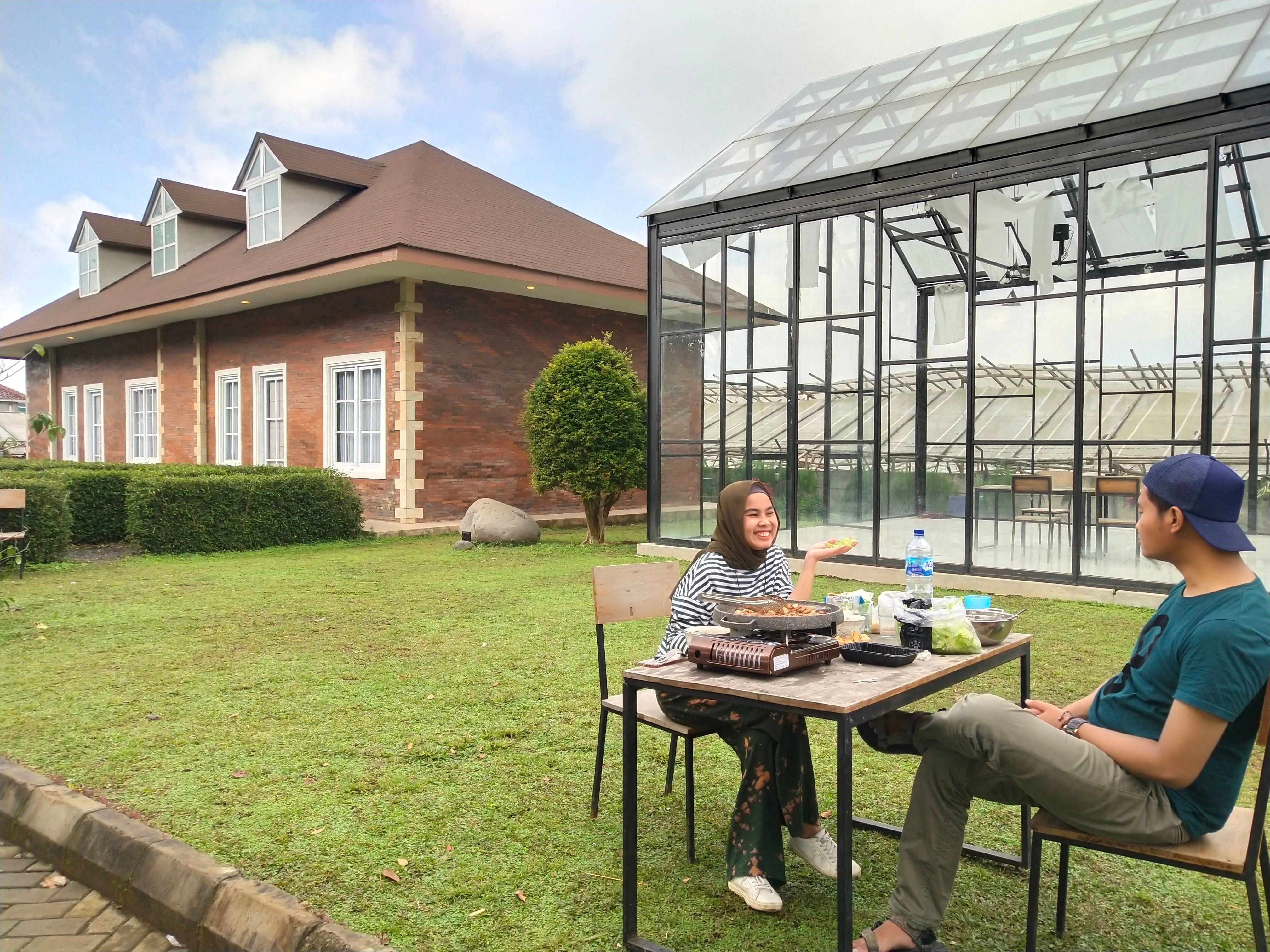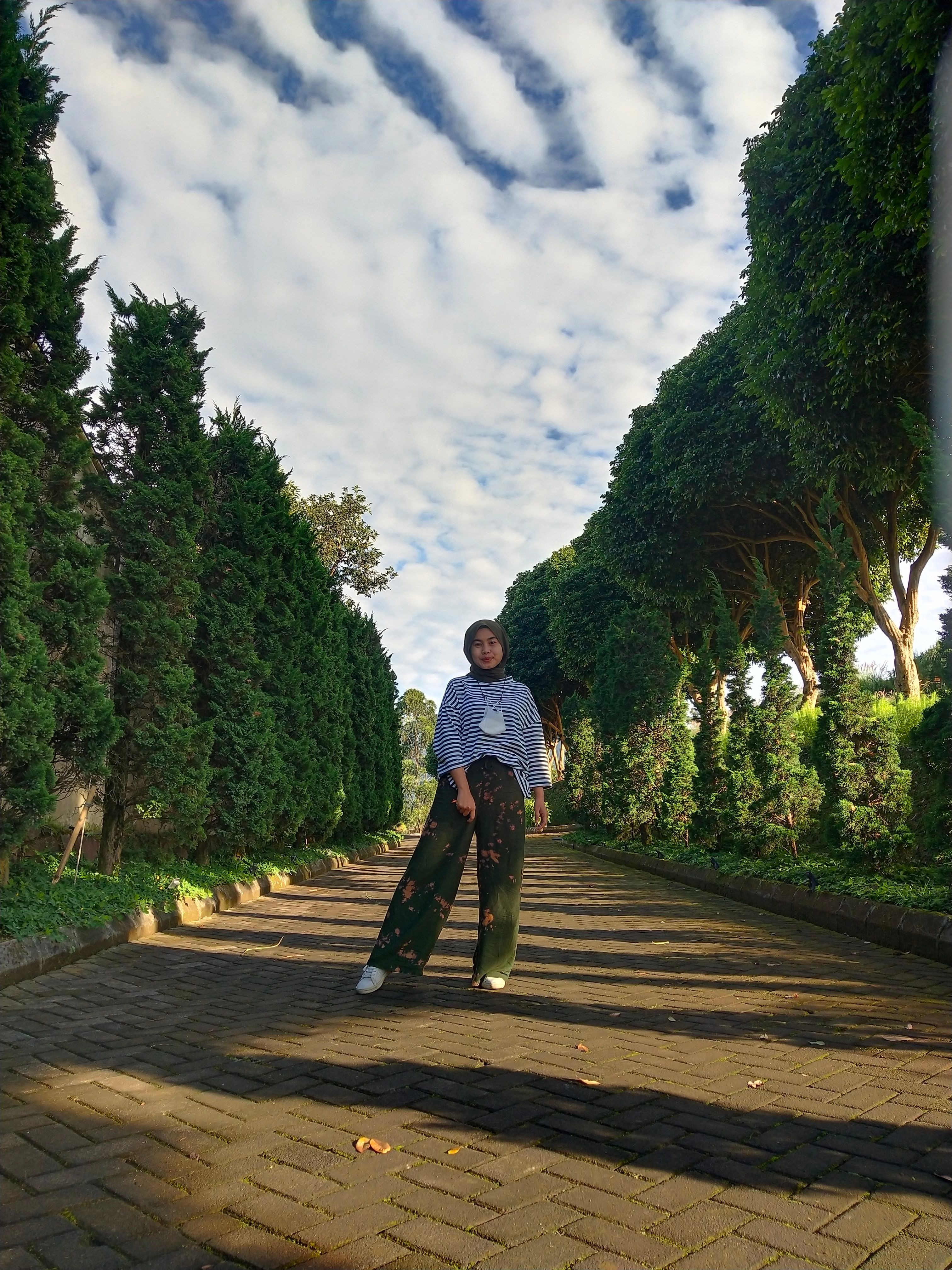 MS
16 Nov 2021 - Trip with Friends
Villa nya bagus bangeeet... tapi susah untuk cari makan, saran beli cemilan yang banyak & makanan instan karna mau pesen online kemana-mana jauh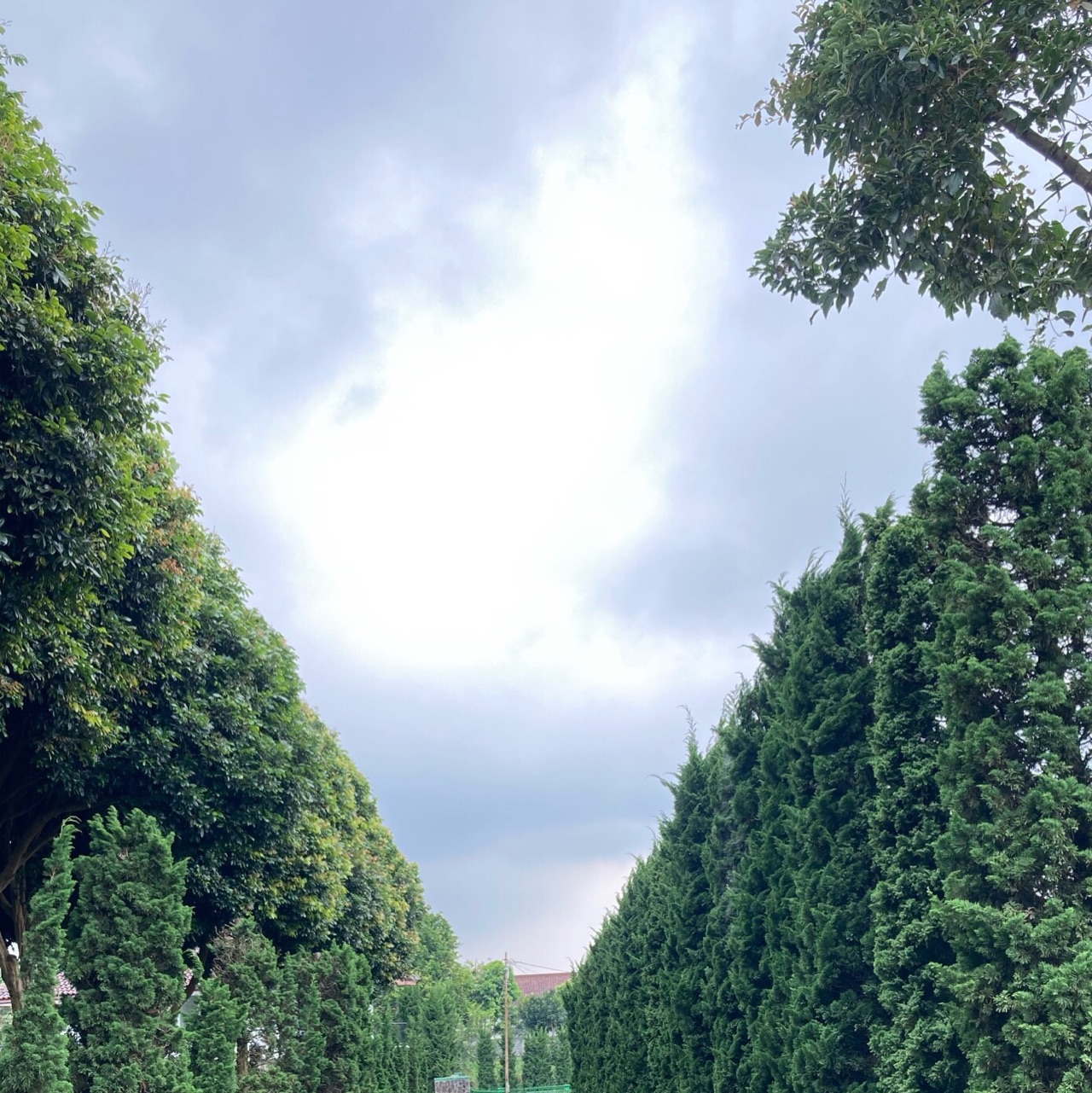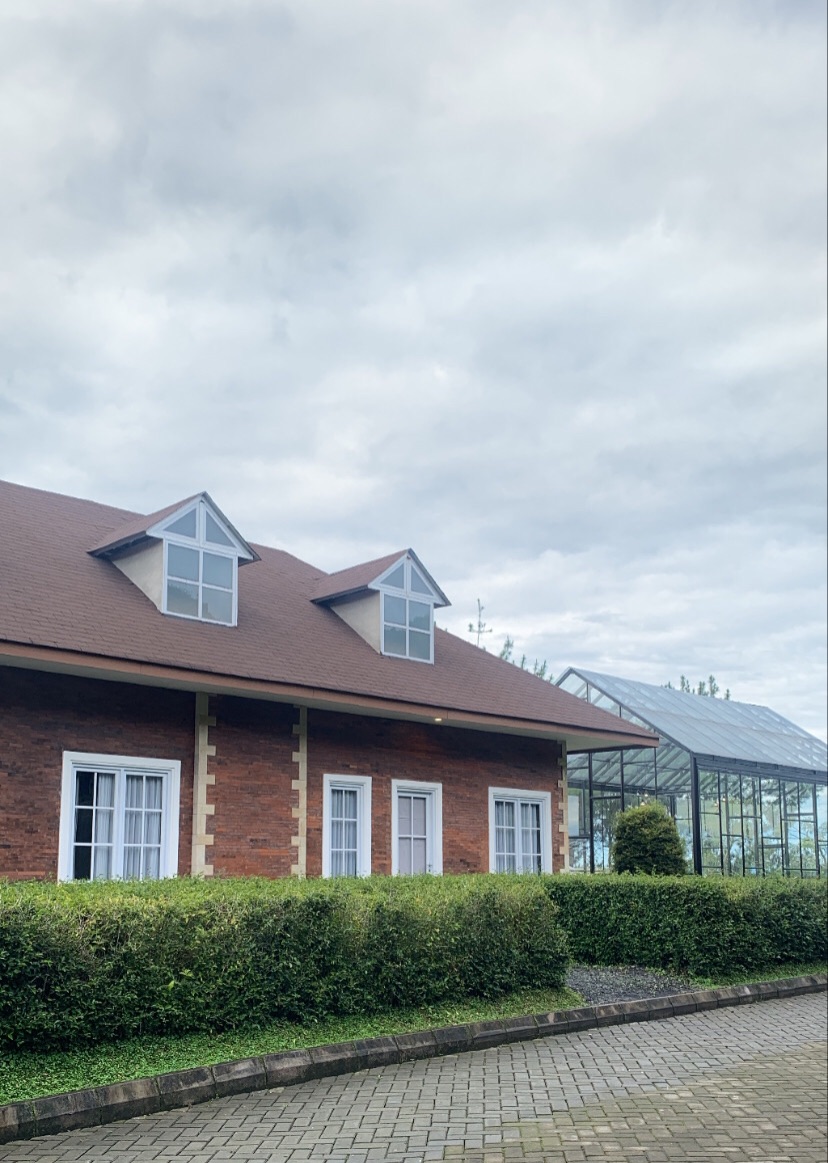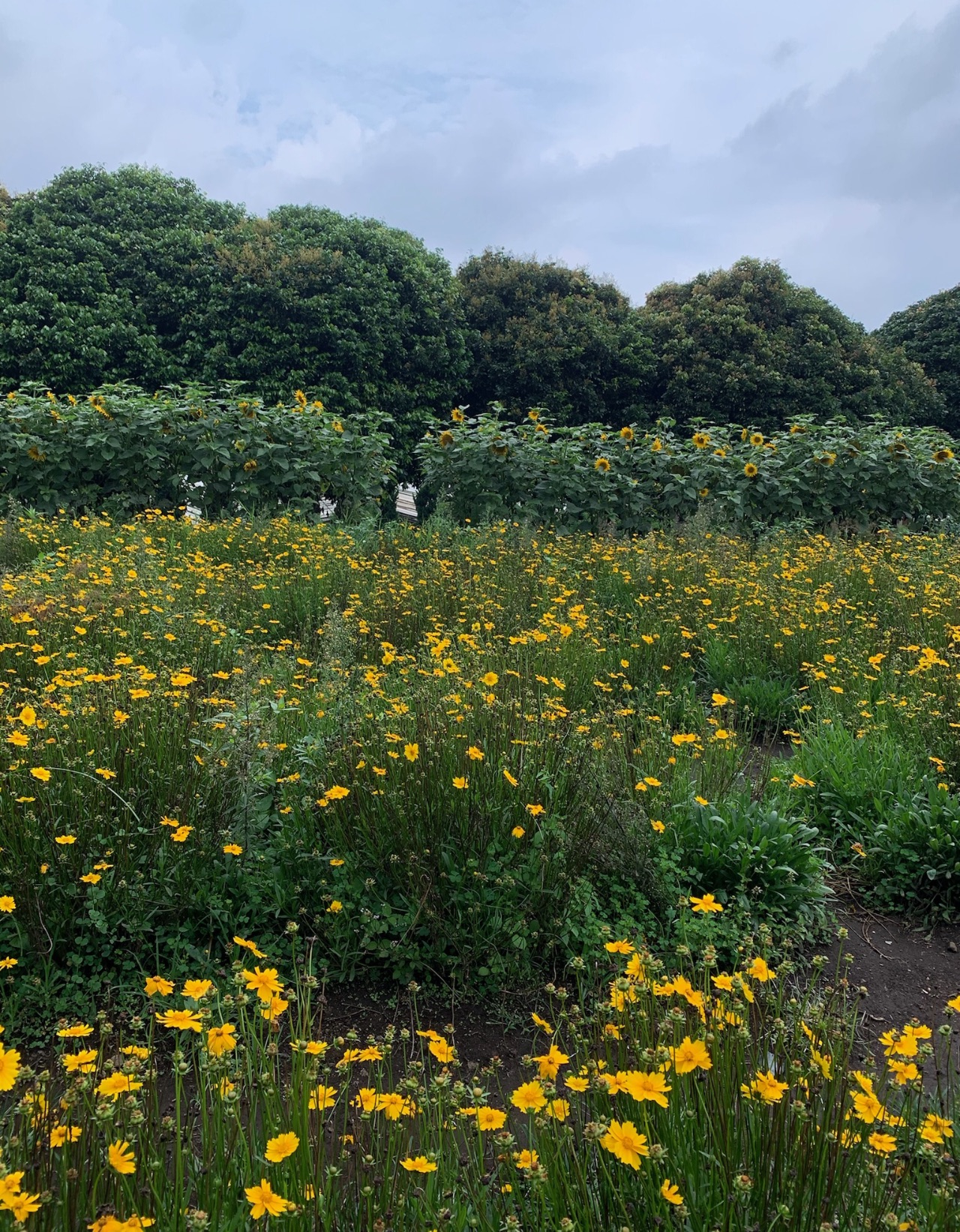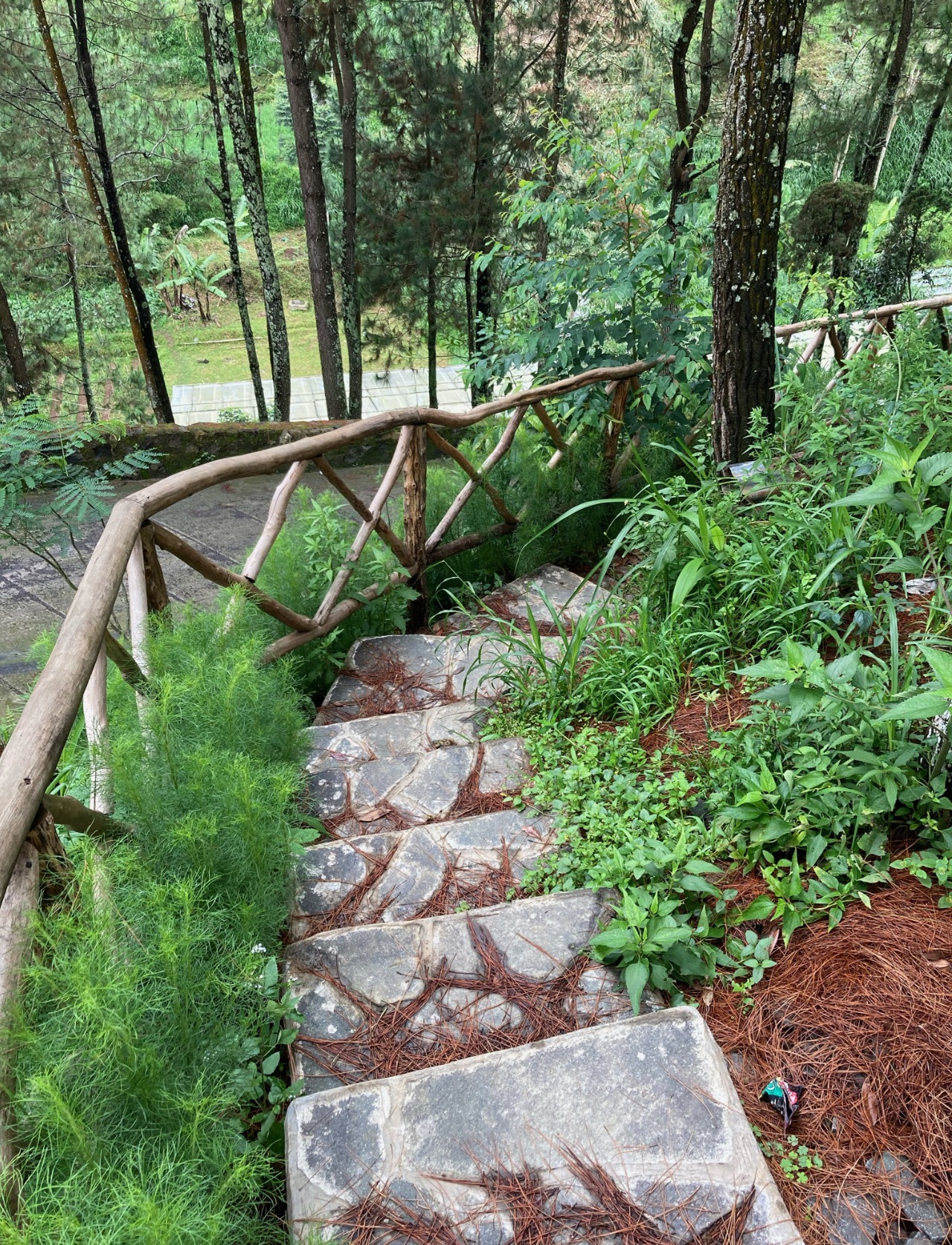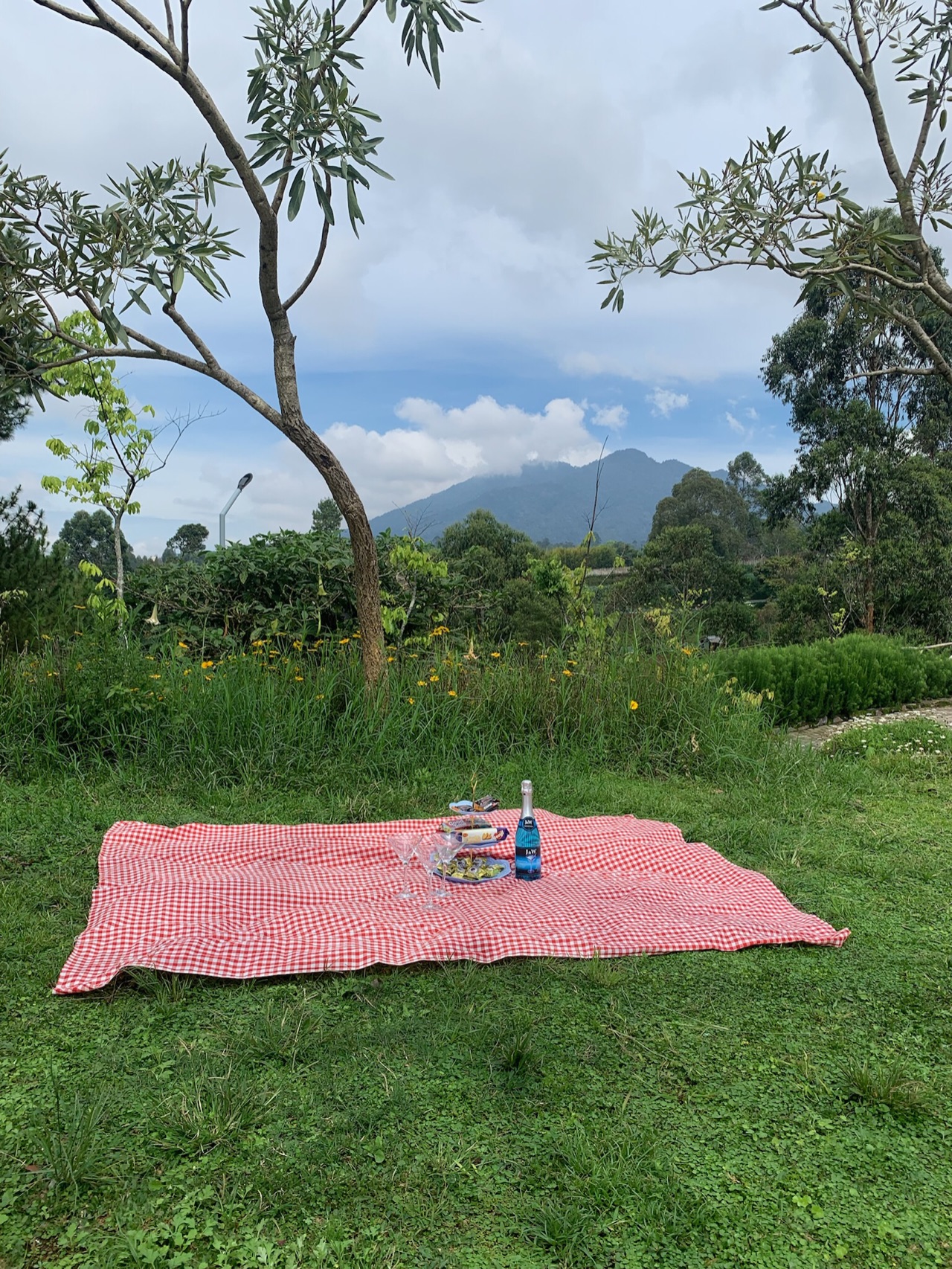 Riva Intifada
25 Oct 2021 - Couple Trip
Bagus nyaman cuma kekurangannya gaada makan aja tapi yang lainna ok bgtttt
Desy Purwanti
16 Aug 2021 - Couple Trip
villa super nyaman dan indah banget di lembang verry recomended 😍
Andreas Guntoro
13 Mar 2021 - Couple Trip
overall bagus, pelayanan ramah

MD
05 Jul 2022 - Family Trip
suka sekali udara menginap disini, walaupun tidak ada ac di kamar tapi tetep dingin, cuma tetep ngerasa aneh karna ga ada tv di kamar . fasilitas kamar lengkap mulai dari pemanas, mangkuk piring dll . akan kesini lagi ajak keluar besar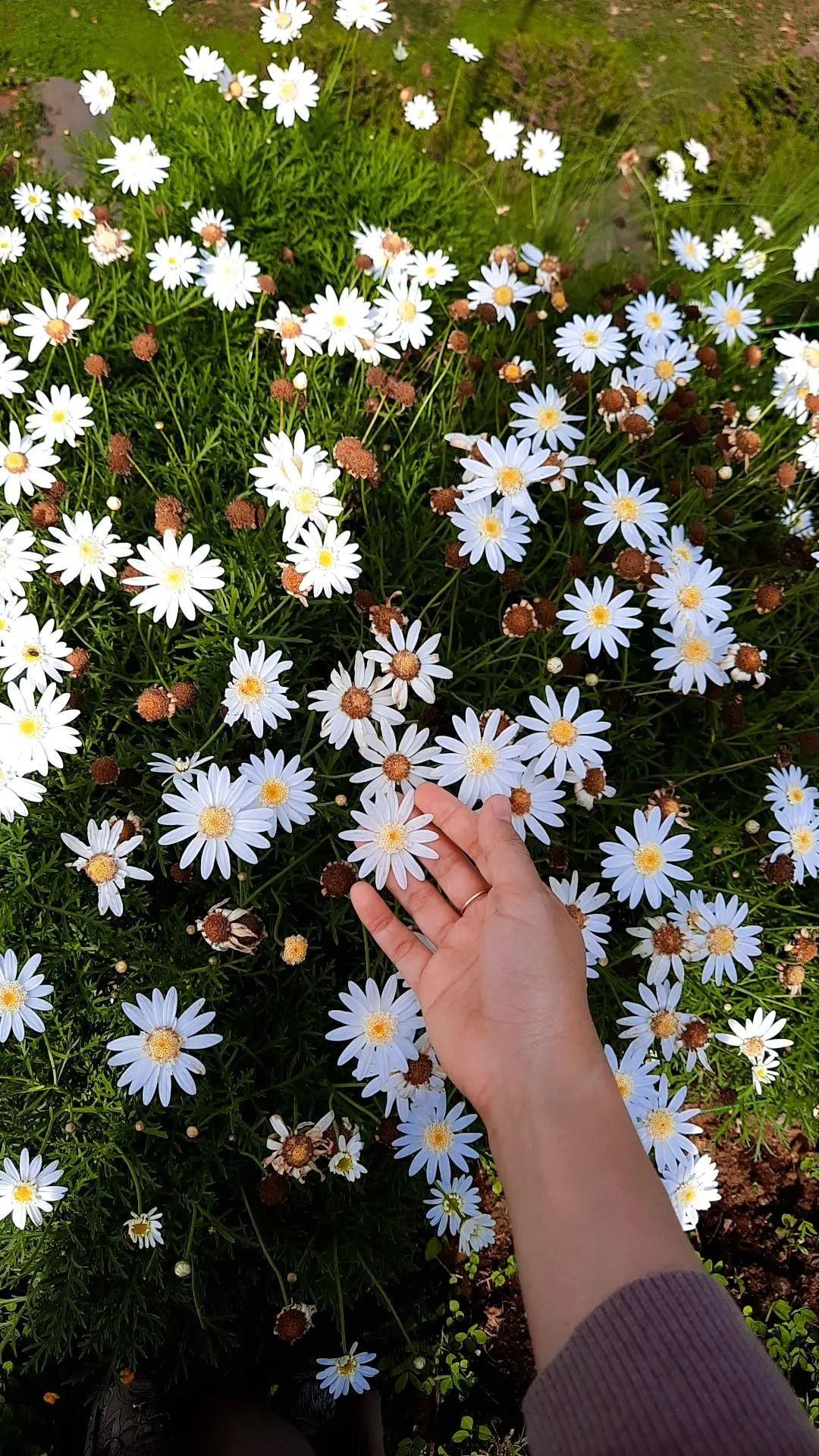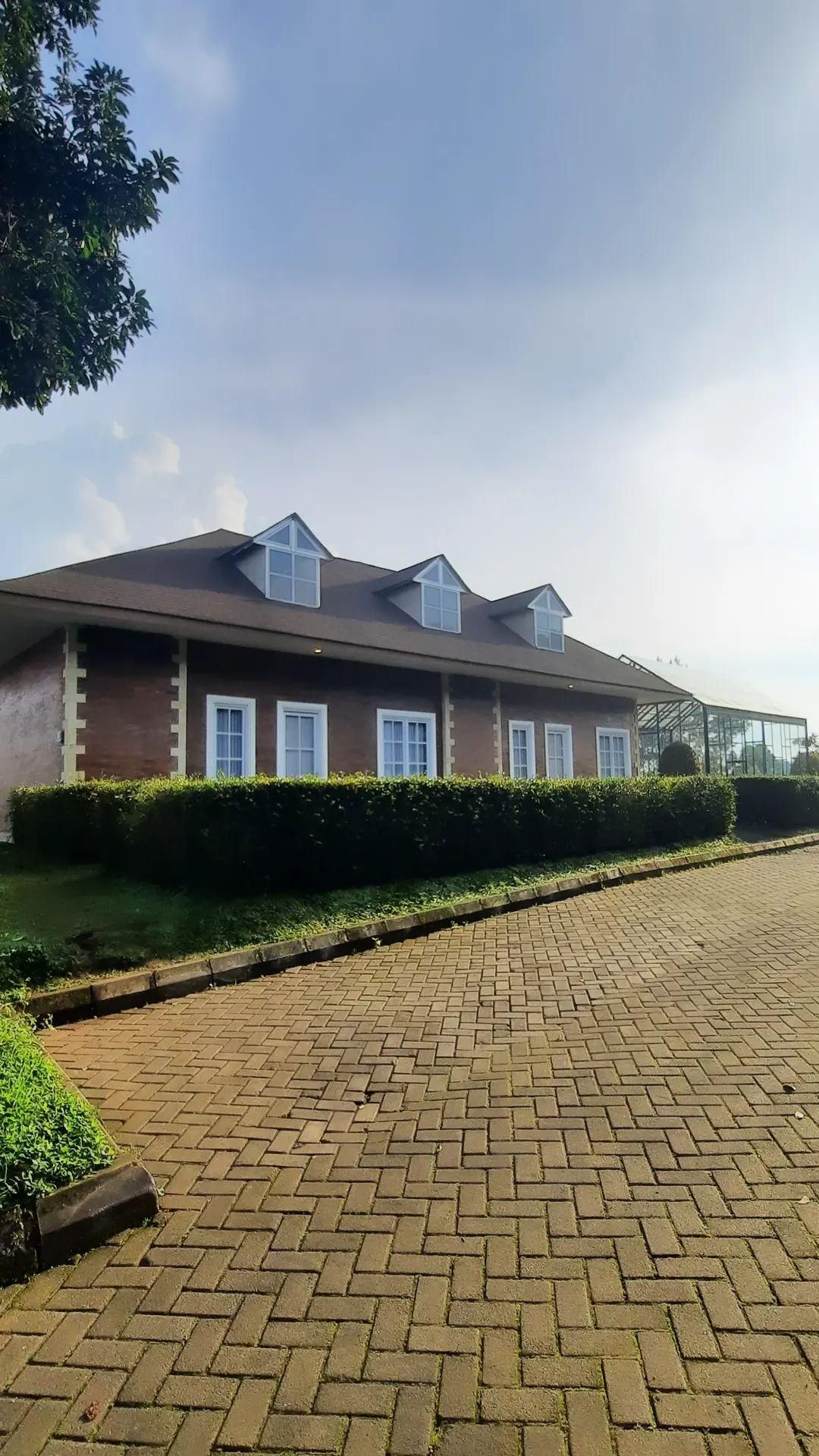 RK
09 Dec 2021 - Couple Trip
Super happy nginep di Dream Belle, sayangnya ga bisa fotofoto karena pas mau pulang lagi ada acara nikahan :( Will come back for sure
MY
11 Nov 2021 - Family Trip
Tempatnya estetik, pelayanan nya baik, private & personal service👍🏼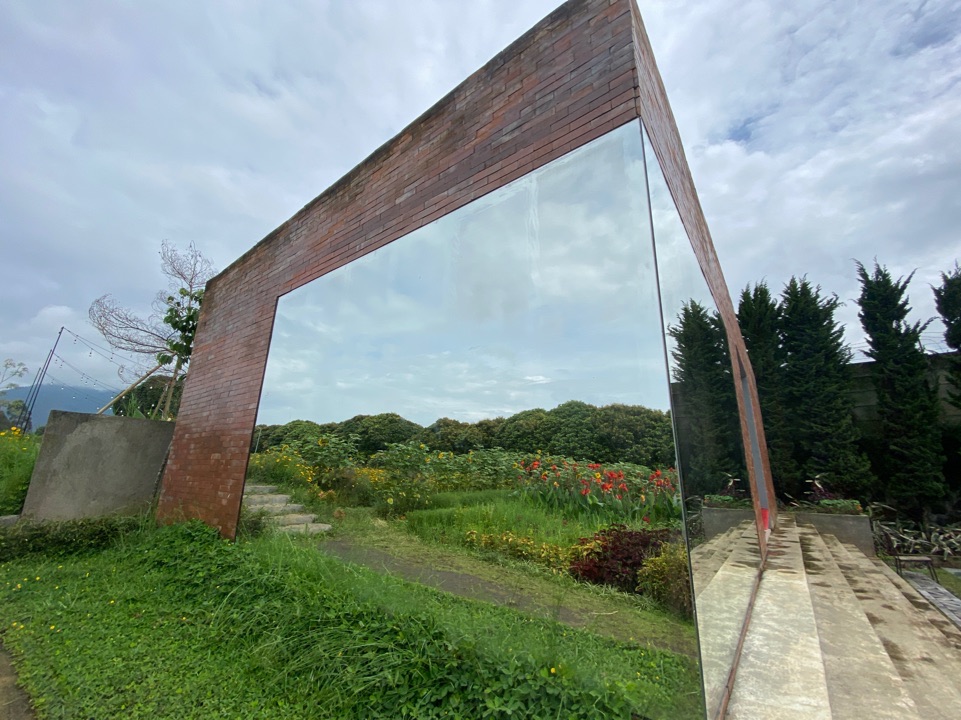 RH
27 Sep 2021 - Family Trip
bagus banget tempatnya bersih cuma ya gak ada TV gak ada untuk makan jadi harus cari keluar.
VK
20 Sep 2021 - Business Trip
Udah 3 kali nginep disini 1malam 3 minggu berturut-turut. Ada 4 kamar A-B-C-D. Udh nyobain kamar A,C,D. Semua kamar designnya berbeda-beda. Jadi basicly Dream Belle villa itu wedding venue (pas ya sama kerjaanku as a Wedding Organizer) spill...hehe Awalnya tau venue ini dari IG karena nyari2 buat client, terus mau experience juga, dan karena pet friendly sih karena ku bawa doggy2 kesini. 1. Dari segi lokasi masih OK di komplek perumahan gitu, cuma kalo buat wedding ya paling mentok hiace 16 seater, kalo pake bis 35 seater agak sulit sih aksesnya. 2. Pelayanan, yang jaga cm Mas Ardi seorang, which is dia one men show yang ngurus semuanya, mulai dari acara photoshoot, hosting tamu checkin, tanggepin komplainan dll..MANTAB MAS ARDI! 3. Kebersihan...fine but not as its finest! Saran aja sih, bawa fabric cleaner spray & desinfektan buat selimut dan sprei, dan bawa handuk lebih deh, obat nyamuk, biarpun dingin udaranya, tetep ada sih nyamuk n laler2. Selain itu disarankan bawa selimut tambahan, biarpun gak ada AC tp dingin loh, sama bawa kettle sendiri, piring makan, alat makan, even gelas kalian bawa sendiri karena ga disediakan.. 4. Fasilitas OK aja sih, ga ada TV ga ada AC, cm ada water heater personal gitu. Ya buat kalian yang mau staycation dengan expectation standar hotel dan ngarepin amenities mending cari hotel sekalian. Karena disini sama sekali ga ada amenities standar hotel. (Maklum ya udah sering survey n experience ke hotel2 jadi lumayan ngerti) Venue ini ga bisa dibandingkan dengan hotel dari segi manapun, krn emg ga apple to apple shay. Apple to Orange iyaaa.. Overall, bakal balik kesini lagi kalo mau bikin acara weddingan buat client, dan kalo mau bawa doggy2ku. Cuma tbh aku lbh prefer stay di padma or intercon sih kalo di bandung..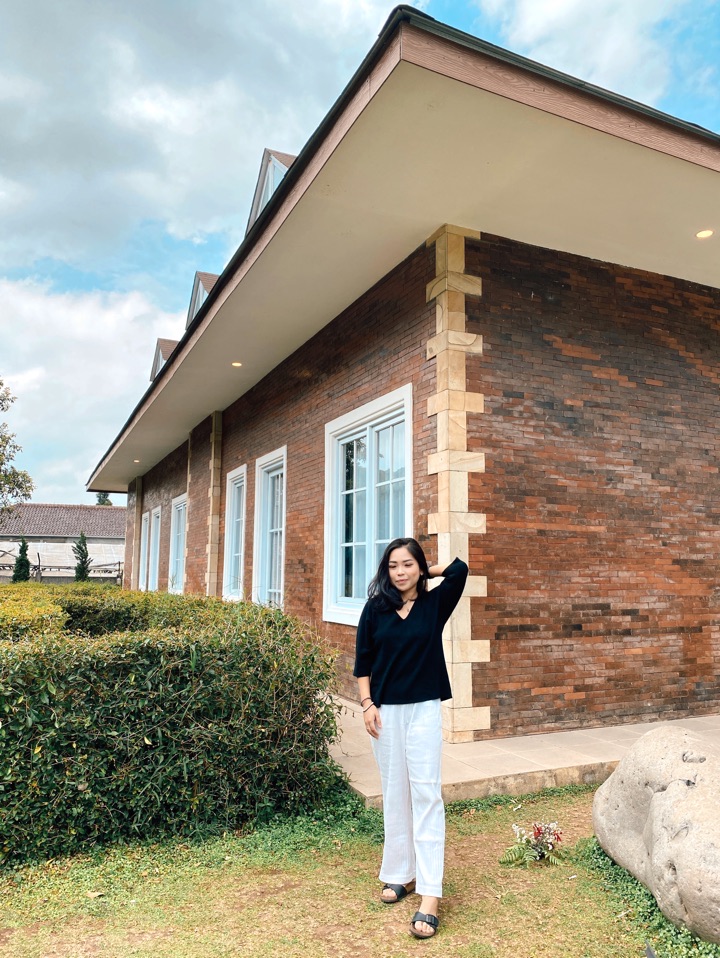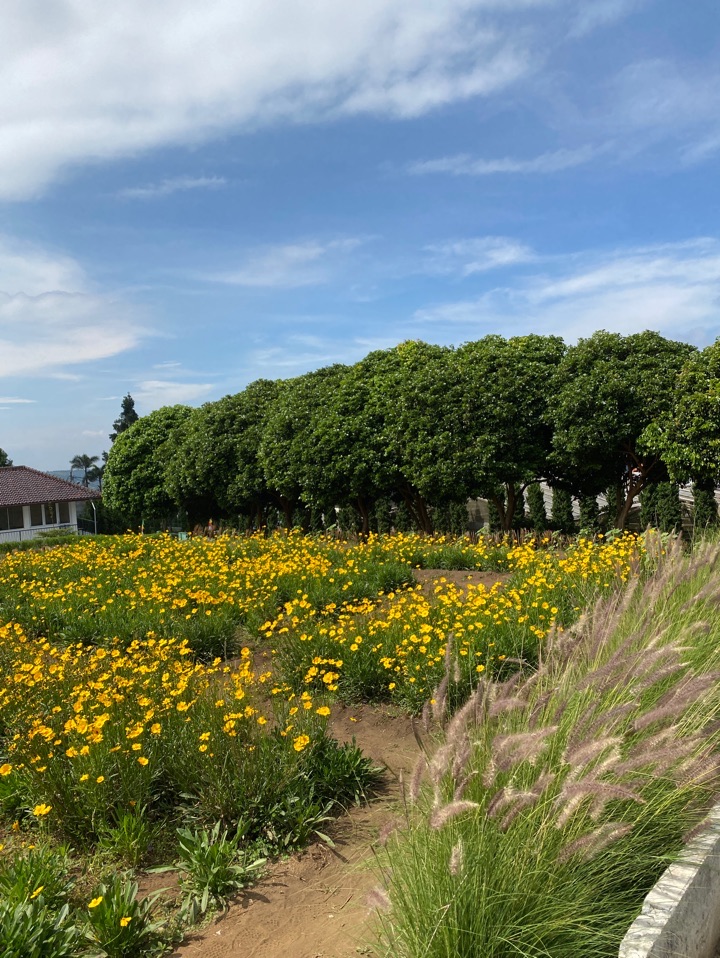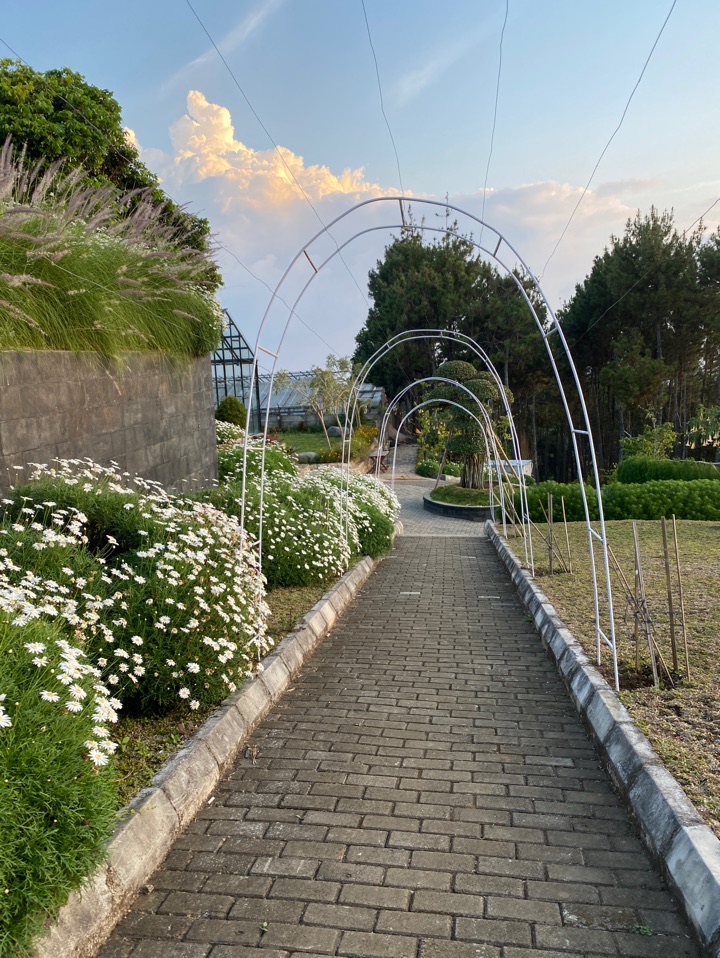 You've reported a review.
A problem occurred and we need a while to fix it. Please try again later.
You've already reported this review, and we're currently checking your report.
Yay! You've successfully logged in
General Information Dream Belle Villa, Bandung
Booking Dream Belle Villa, Bandung
Bandung has always been a strategic place for a vacation. There's plenty of nature, food, attractions, and more in this area! Are you also interested in vacationing in Bandung? Try staying at a 3-star inn in Bandung, come on! Dream Belle Villa is a villa located at Jalan Nagrak Kulon Number 67, Sukajaya, Lembang, West Bandung Regency, West Java. Located in the Lembang area, Bandung, this villa is surrounded by beautiful nature and cool air. Are you curious and want to book Dream Belle Villa, Bandung? Check here, ok!
Room Type of Dream Belle Villa 
Before you order Dream Belle Villa, Bandung at tiket.com, first make sure the type of room you want is available, OK? Open the tiket.com application so you can see changes to the existing room types. Some of the following room types may also differ from those on their official website:
Dream Room A;
Dream Room B;
Dream Room C;
Dream Room D;
Dream E Cabin;
Dream F cabin.
Room Price of Dream Belle Villa
Even though they have different room types, the price for staying per night remains the same. No need to worry, t-mates, because the price is very affordable. You can spend the night here starting from IDR 450 thousand. Use the tiket.com application to get attractive offers and promos, especially because there is a Lowest Price Guarantee.
Facilities & Activities
Interested in booking Dream Belle Villa, Bandung? Let's take a look at some of the public facilities that you can use while staying here!
WiFi;
CLEAN Tickets;
Parking;
Gazebo;
Goods storage.
Dining & Restaurant
This inn in Bandung does not provide a restaurant for you to eat, so you can look for food outside the inn that is no less delicious. You can taste a variety of Bandung specialties, such as:
Yuhuu Kitchen Baso Aci;
Please Coffee;
Dreezel Coffee Lembang;
RM Gepuk Bu Hj. Onda.
Weddings & Events
Because the place is beautiful and cool, you can conjure up this place for casual outdoor events. You can also do pre-wedding photos and hold weddings here. Don't forget to contact the hotel to find out information related to it, OK!
Special Offer
Well, besides getting cheap promos at Dream Belle Villa, Bandung, you should know that this accommodation in Bandung is pet friendly, you know! That means you can bring your pet here! In addition, there is a children's play area and also an outbound that is no less exciting, you know!
Nearby Tourist Attractions in Bandung from Hotel
One of the places that you must visit when you are in Bandung is Bandung Square which is always busy with people who want to relax. Well, if you want to visit other places around the hotel, no problem! There are many choices, you know. Here are some of them:
Cipanas waterfall;
Lembang Park & ​​Zoo;
Nyawang Bandung;
Floating Market Lembang;
Bosscha Observatory.
Similar Hotels in Bandung
Need more recommendations? No problem! Check out some similar lodging options in Bandung that have the best facilities and services:
Invite your family or loved ones to vacation in Bandung. Many inns in Bandung are ready to accompany you, here. Come on, book Dream Belle Villa, Bandung with cheap, fast, and easy promos at tiket.com!
You've reported a review.
A problem occurred and we need a while to fix it. Please try again later.
You've already reported this review, and we're currently checking your report.