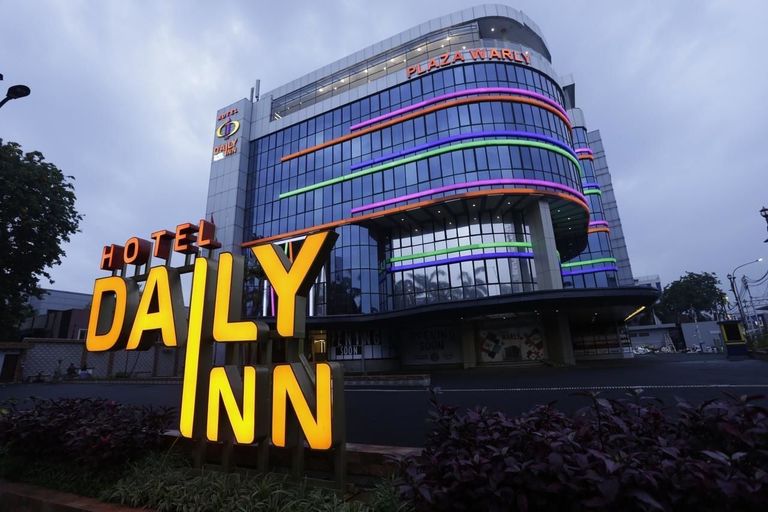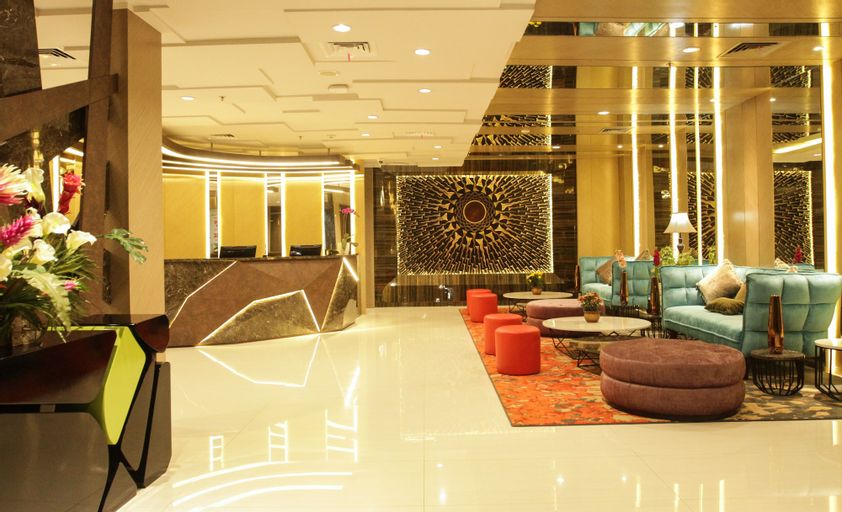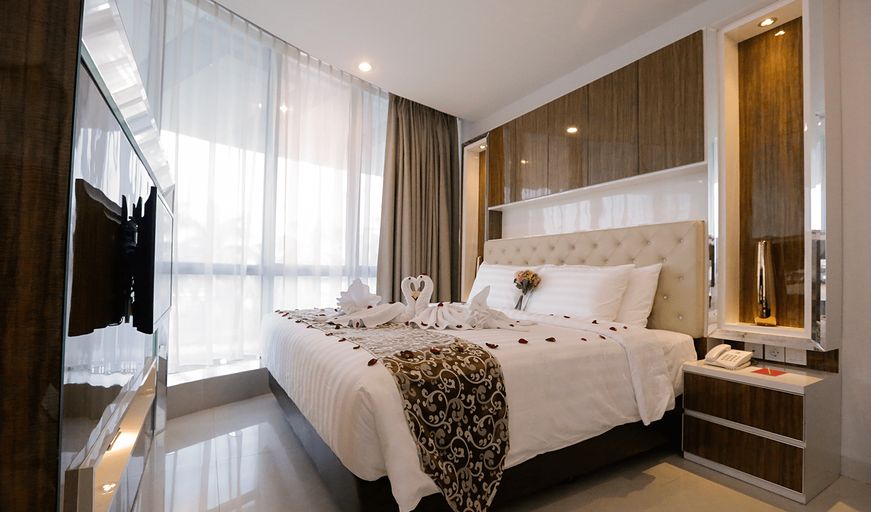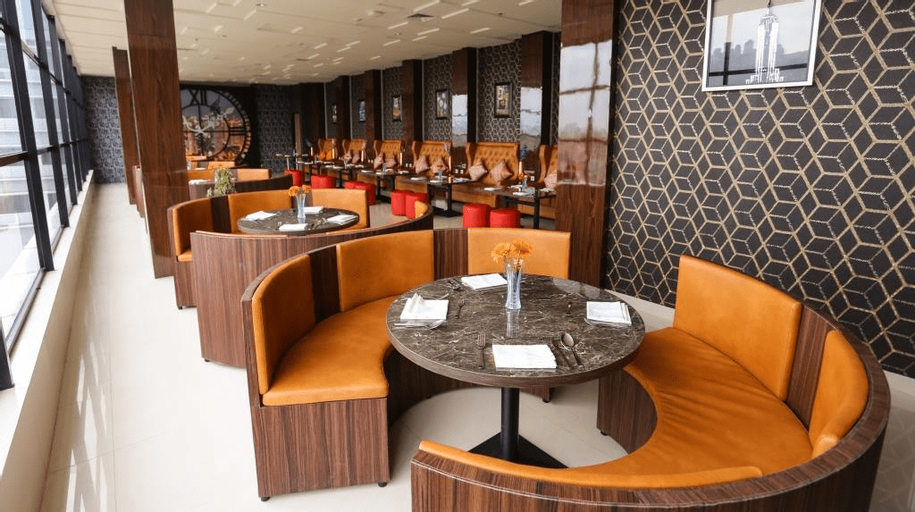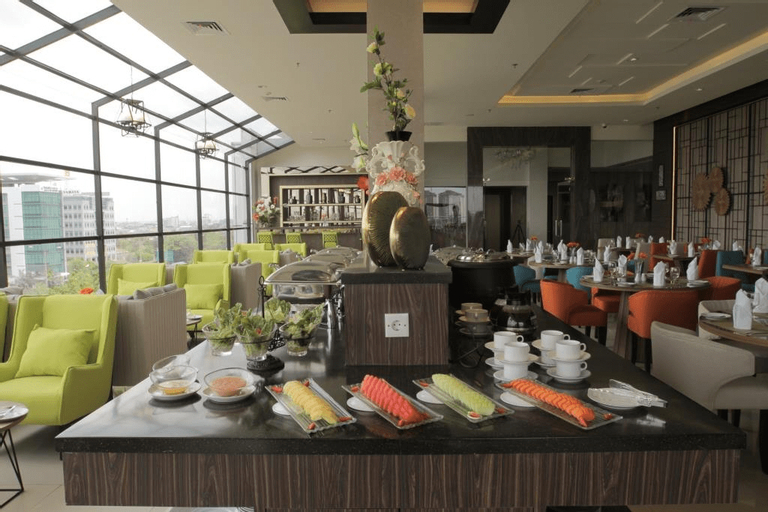 + 31 others
Hotel
Hotel Daily Inn
Cempaka Putih, Central Jakarta
Reviews
Tripadvisor
From 9 reviews
hotel syariah bawa pasangan harus cek ktp sarapan B aja lokasi lumayan strategis NO smooking area, untuk perokok harus naek turun ke lobby kamar kecil dan kamar mandi sempit
Lokasi hotelnya sangat strategis, dekat dengan kantor dan dekat dengan tempat makan sayangnya terlalu mahal harganya
Lokasi Hotel cukup strategis dan mudah dijangkau. Namun Harga yang ditawarkan kurang sebanding dengan Fasilitas dan pelayanan yang diberikan Kamar tidak sesuai dengan gambar yanh ditampikan di Aplikasi Tiket.com, interior kamar juga tidak semenarik tampilan Aplikasi. Yang terburuk adalah, Restoran kehabisan Makanan pada jam 8.30 waktu sarapan, dan tidak ada inisiatif untuk mengisi ulanh sajian secara cepat, bahkan bebrapa tamu lain tidak mendapat makanan sama sekali. Karena buffet habis, kami coba reques Omlete dan Telur Mata sapi, namun hanya disajikan Omrlete setelah 10 menit menunggu dan itupun ketika kami bertanya apakah request kami sudah ada atau belum, dan Omeletenya juga sudah dingin Seharusnya Restoran sudah mengantisipasi jumlah tamu dengan kapasitas Hidangan saat Sarapan, sehingga tidak mengecewakan pengunjung
okelah untuk pelayanan nya dan tempatnya.
hotel bagus, estetik, bersih, nyaman... tapi ada murotal (audio bacaan alquran) jd terkesan nyaman untuk muslim saja
Location
Jalan Jenderal Ahmad Yani Kav 67, Cempaka Putih
Enjoy special discounts & other benefits! Log in or register now.
About Accommodation
Check-in & check-out time
Check-in time:
14:00-23:59
Do you want to check-in early? Arrange check-in time with the accommodation
---
FAQ
What is the address of Hotel Daily Inn?
Hotel Daily Inn is located at Jalan Jenderal Ahmad Yani Kav 67, Cempaka Putih
What are the standard check-in & check-out times of Hotel Daily Inn?
The standard check-in time at Hotel Daily Inn is starting from 14:00-23:59 and the latest check-out time is at 12:00
What are the facilities available in Hotel Daily Inn?
Facilities available in the hotel are (some may require extra charges):
tiket CLEAN
Wifi
Parking
Restaurant
24-Hour Front Desk
Facilities
Sports, Spa & Recreations
Reviews
hotel syariah bawa pasangan harus cek ktp sarapan B aja lokasi lumayan strategis NO smooking area, untuk perokok harus naek turun ke lobby kamar kecil dan kamar mandi sempit
DYAH AYU RESTI NUGRAHENI
20 Mar 2020 - Family
Lokasi hotelnya sangat strategis, dekat dengan kantor dan dekat dengan tempat makan sayangnya terlalu mahal harganya
Lokasi Hotel cukup strategis dan mudah dijangkau. Namun Harga yang ditawarkan kurang sebanding dengan Fasilitas dan pelayanan yang diberikan Kamar tidak sesuai dengan gambar yanh ditampikan di Aplikasi Tiket.com, interior kamar juga tidak semenarik tampilan Aplikasi. Yang terburuk adalah, Restoran kehabisan Makanan pada jam 8.30 waktu sarapan, dan tidak ada inisiatif untuk mengisi ulanh sajian secara cepat, bahkan bebrapa tamu lain tidak mendapat makanan sama sekali. Karena buffet habis, kami coba reques Omlete dan Telur Mata sapi, namun hanya disajikan Omrlete setelah 10 menit menunggu dan itupun ketika kami bertanya apakah request kami sudah ada atau belum, dan Omeletenya juga sudah dingin Seharusnya Restoran sudah mengantisipasi jumlah tamu dengan kapasitas Hidangan saat Sarapan, sehingga tidak mengecewakan pengunjung
okelah untuk pelayanan nya dan tempatnya.
Maya Clara
15 Jul 2021 - Group
hotel bagus, estetik, bersih, nyaman... tapi ada murotal (audio bacaan alquran) jd terkesan nyaman untuk muslim saja
Agung Dermawan
10 Jul 2021 - Solo
Nydia Rahmania
08 Jul 2021 - Couple
dikasih kamar yang di hook, karena model jendelanya full kaca jadi nyaman banget deh gak sumpek
kamar nya bersih. pelayanan nya ramah. lokasi nya strategis. dan yang paling penting sangat islami
Dhea Putri
24 Jun 2021 - Family
Cleanliness
4.0
Rooms
3.0
Location
3.0
Service
3.5
wyndts
30 Nov 2019 - Business
A one night business stay on Nov 28-29, 2019. This building used to be an office, upgraded to hotel hospitality. It's a kind of mediterranian sorrounding when many clear red and yellow color are seen. A pretty much clean & modern looking hotel. Wifi connection was perfect. Breakfast menus were fairly variety. Room air con worked properly. The thing we felt a bit upset was the room selected by receptionist. We had one big pillar building inside. Thank God building construction next to hotel hasn't started yet.
Maichm
08 Sep 2018 - Business
Okay, when you come here don't expect too much. Just be there to sleep and want nothing else. What worked for me here? The air condition in my room was excellent, the WiFi was good but heavily restricted, the laundry service was also good but you need to follow up. There is a starbucks down stairs that's a plus. Now what's bad about this place? It's next to the freeway. You hear traffic 24/7. You can't open windows from your room because it's too hot and too noisy. Presumably that it's also too humid and very smelly outside. It's opposite the squatter camps. Everything around the hotel smells. The bathroom is particularly small. With my arms full stretched, I need to bend them a bit to touch the walls otherwise my reach is too long and my reach is only 174cm. That's the size of the bathroom from both sides. When you sit on the toilet, your feet are inside the shower and the shower curtain is on your face. Transport wise, it's easy to get taxis, tuk-tuks, buses or bikes since you are already on the free way. Malls are very close by and commuting is very cheap but the tuk-tuk guys like to cheat and over charge. There is also a speed train. Breakfast, don't expect much. There's chicken porridge, green bread, raw liver sometimes and a whole lot of food I didn't like and not familiar with. Malls are very close, you can eat there and international brands are all over you will be more comfortable there. At least boiled eggs are there all the time. People are very friendly, I could take morning runs some days, if you do rather do it very early before the sun comes out otherwise the heat is unbearable. If you gonna jog, cross over the bridge direct from the hotel and run towards the stadium it's a very nice route. Just don't mind the green water on the sides of the road. If you drink beer, they don't serve alcohol at this hotel. You will have to go somewhere else. The hotel stuff is very friendly. I like them a lot. Just the language is a problem minimal English spoken. Otherwise if you will be moving around, Jakarta is a very nice place yo be at. Food in general is very spicey. I think that's enough.
nginap disini untuk persiapan tour de pirikan yang start dari karawang.. nginap disini karena ada keperluan lain yang perlu diurus. staff membantu membawakan sepeda yang dikardus.. ada starbucks di sebelah kalau mau ngopi.. dekat tempat makan juga..
selmiayubmmanoppo
21 Dec 2017 - Family
You know what, Plaza Warly (ex. Plaza Dwima) is too old to have a renovation. But I had so much fun to stay at Daily Inn - Plaza Warly such as: - Brand new hotel. - Lovely decorations. - Great location around Cempaka Putih, Central Jakarta. - I had Starbucks near Daily Inn. - A lot of foodstreet around the corner. - I love the carpet within gang. - The room also clean. - Thank God for a high speed wifi. - What a breathtaking view from the breakfast spot. I absolutely love it! - The food was limited by I enjoyed the taste. Thank you so much, Daily Inn. Keep it steady!
RonnieR316
21 Feb 2018 - Couples
Price is ok for a New hotel. Staff is friendly and help ful. Beautiful breakfastroom with panoramic view. But at night it is very noisy from karaoke. They have another room to eat dinner, use that one. Small bathroom with bad layout. Difficult to use the tolilet, the door is blocking  and so is the shower curtain. You have to move the curtain back and forward to get to the tolilet. The shower curtain is not keeping the water in the shower, and spreads all over The floor. it is too short. The bed is smelling awful from previous guests, even when we asked them to change the sheets. The slippers looked dirty, even the new ones. Loud Music in the Hallway woke us up early, we had to call reception to make them lower it. The lighting is bad. Low lighting in the bathroom, No light at the sink. No light at the bed. The only light is in the roof, and it is annoying to the eyes, when you are lying in bed. Breakfast food that support to be kept warm is almost cold. The Milk for serial had no cooling. The Staff did not walk around and tidy up. All these details makes it annoying to stay here. You should expect more from such a New hotel.
You've reported a review.
A problem occurred and we need a while to fix it. Please try again later.
You've already reported this review, and we're currently checking your report.
Yay! You've successfully logged in
You've reported a review.
A problem occurred and we need a while to fix it. Please try again later.
You've already reported this review, and we're currently checking your report.