Staycation in Bandung
Event in Jakarta
Flight to Surabaya
Tour in Lombok
Train to Yogyakarta
Car Rental in Semarang
Activities in Bali
Thu, 05 Oct 2023 - Fri, 06 Oct 2023 (1 night)
Sans Hotel at The Luxebridge Suites Davao
Magtuod, Davao City, Davao del Sur
/room/night (includes taxes)
OYO 579 Anisabel Suites
Magtuod, Davao City, Davao del Sur
/room/night (includes taxes)
Express check-in, Coffee & tea
Caren 8-Spatial Condo Maa 2br fully-furnished wtih unli Pool access
Magtuod, Davao City, Davao del Sur
/room/night (includes taxes)
Do you have an account?
Register or login to enjoy more discounts and exclusive offers!
Parking, Coffee & tea, Drinking water, Welcome drink
Sunny Point Hotel
Magtuod, Davao City, Davao del Sur
/room/night (includes taxes)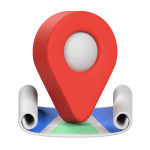 Hotels near your selected area
Find plenty of awesome hotels in other areas around Magtuod that you might like.