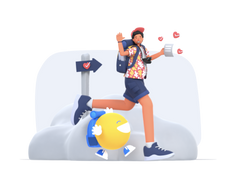 InDOnesia CARE is an initiative of Kemenparekraf to implement health protocols in the tourism creative economy sectors. InDOnesia CARE is part of the #DiIndonesiaAja campaign that promotes a CHSE (Cleanliness, Health, Safety, and Environment Sustainability) certification program.
Through this program, Kemenparekraf ensures the places you visit have complied with health protocols, as a commitment of Indonesia to maintain cleanliness, hygiene, and services without direct contact.
To make your vacation safer and happier, tiket.com will protect you with the tiket CLEAN feature, which gives extra measures to provide cleanliness and ensure that the provided facilities meet the hygiene and health protocols.