Good news, t-mates! Enjoy your stay with a discount of up to 150,000 IDR off on domestic hotels for payment with tiket PayLater.
Found cheaper hotels? We'll refund you double the difference in form of tiket Points with Lowest Price Guarantee! Try it yourself, buy your tickets now!
Read more on the Terms Conditions below.
going anywhere? tiket.com!
Promo Period
Usage Period
Platforms
Minimum Transaction
1 - 31 Jul, 2022
Anytime
IOS, ANDROID
IDR 750.000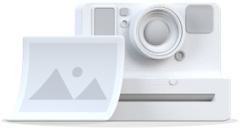 Terms and Conditions
Disclaimer
To get the promo, Customers must be logged-in to tiket.com.
Promo code cannot be combined with other promo and/or tiket Points.
Installments refer to the terms and conditions of each bank. For more details, check here.
Cancellation policy refers to each hotel and/or property's terms and conditions and refund calculated based on the price after discount, not the initial price.