Flying and taking a COVID-19 Test now go hand in hand. To save some cash, fly with Sriwijaya Air or NAM Air, and get Rapid Antigen Test for free!
Read more on Terms and Conditions below.
going anywhere? tiket.com!
Promo Period
Usage Period
Platforms
Minimum Transaction
1 - 5 May, 2021
1 - 5 May, 2021
All platforms
No min. transaction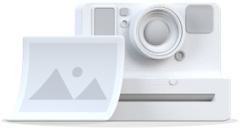 How to Get Voucher Rapid Antigen
How To Use Voucher
Terms and Conditions
Disclaimer
Customers book Sriwijaya Air and NAM Air flight tickets for any domestic routes through tiket.com.
Customers select flight schedules of Sriwijaya Air and NAM Air marked with "Free Antigen Test" on the search page.
Customers fill in passengers details and continue to the payment section.
Terms and conditions with how to get Free Rapid Antigen Test will be stated on e-voucher tickets that are sent through email.
Information about promo code