Staycation in Bandung
Event in Jakarta
Flight to Surabaya
Tour in Lombok
Train to Yogyakarta
Car Rental in Semarang
Activities in Bali
Events
central jakarta, indonesia
Asian Sound Syndicate Vol. 2
26 Aug 2023 - 27 Aug 2023
Starts from 
IDR 1,725,000
Come and celebrate different performances from B.I., Agnez Mo, DPR Live & DPR Ian, iKON, and more at the Asian Sound Syndicate Vol. 2!
The festival will be held on 26-27 August 2023 at West Parking Area, JIEXPO Kemayoran.
Review
Seruuuuuuuuuuu bgt nonton a** vol 2
Senang sekali bisa nonton DPR!
mantap. asik. seru. debest pokoknya. kusuka
Cukup puas sm acaranya.. bisa liat DPR and the gang! Yei!
Packages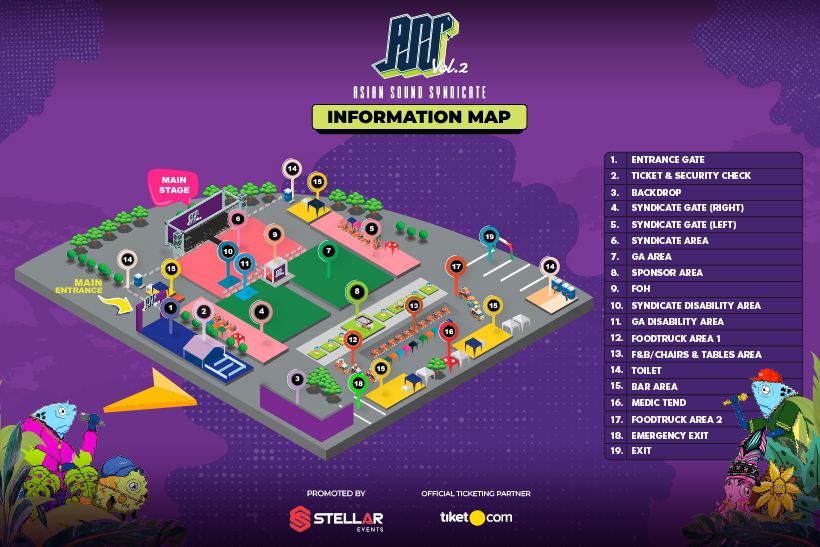 Let's pick another date!
There is no package available on the date you selected. Try looking at other dates.
trade mart building (gedung pusat niaga) arena jiexpo kemayoran jakarta pusat 10620, indonesia, jakarta, central jakarta, jakarta, indonesia
Asian Sound Syndicate Vol. 2
Starts from 
Most Visited Tourist Attractions