Staycation in Bandung
Event in Jakarta
Flight to Surabaya
Tour in Lombok
Train to Yogyakarta
Car Rental in Semarang
Activities in Bali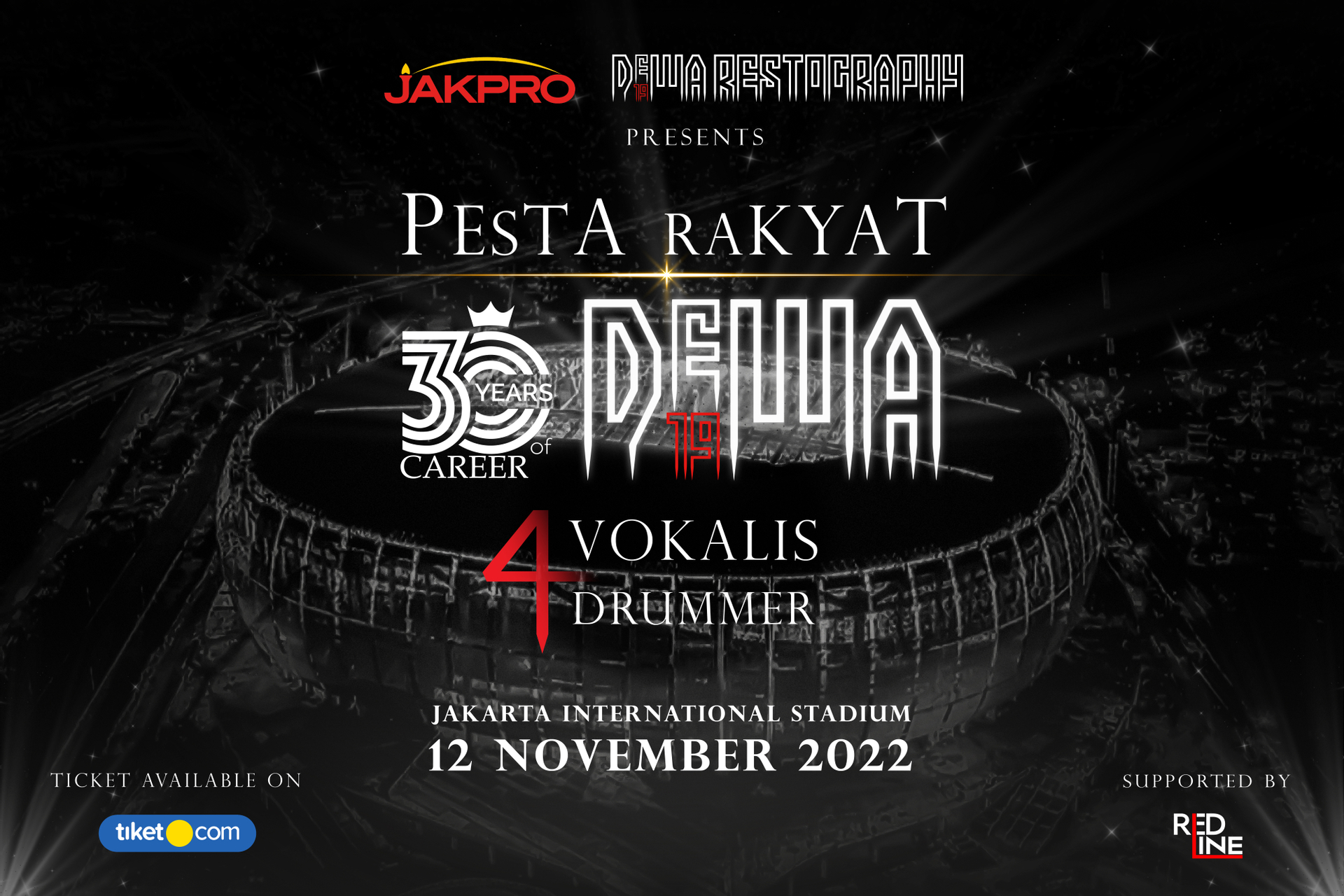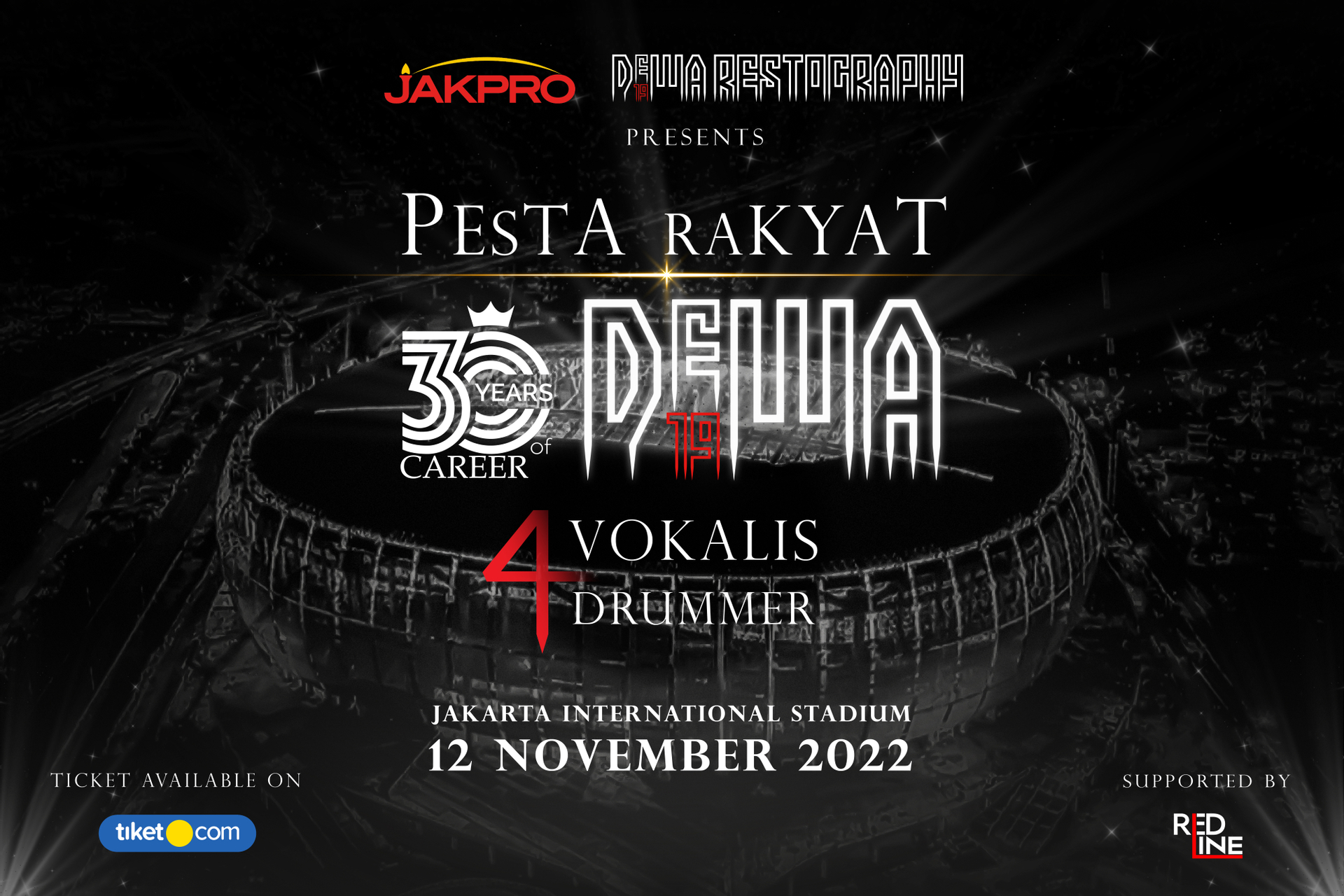 Pesta Rakyat DEWA 19 "30 Tahun Berkarya" Tour Concert - Jakarta
Witness the live DEWA 19 "30 Tahun Berkarya" concert in Jakarta!
Be entertained with the performances of 30 hits from Dewa 19's albums.
It is mandatory to have been completely vaccinated and have the Peduli Lindungi application.
It is mandatory to wear a mask during the event.
It is mandatory to maintain applicable health protocols.
It is recommended not to bring children under the age of 12.
Time and Place:
November 12, 2022
Open Gate: 01.00 PM
Show starts at: 03.30 PM
Venue: Jakarta International Stadium
Review
Dalam menangani refund, pihak tiket.com gercep
Keren dan mantab, recommended
Semoga bisa gk hang lagi servernya
Packages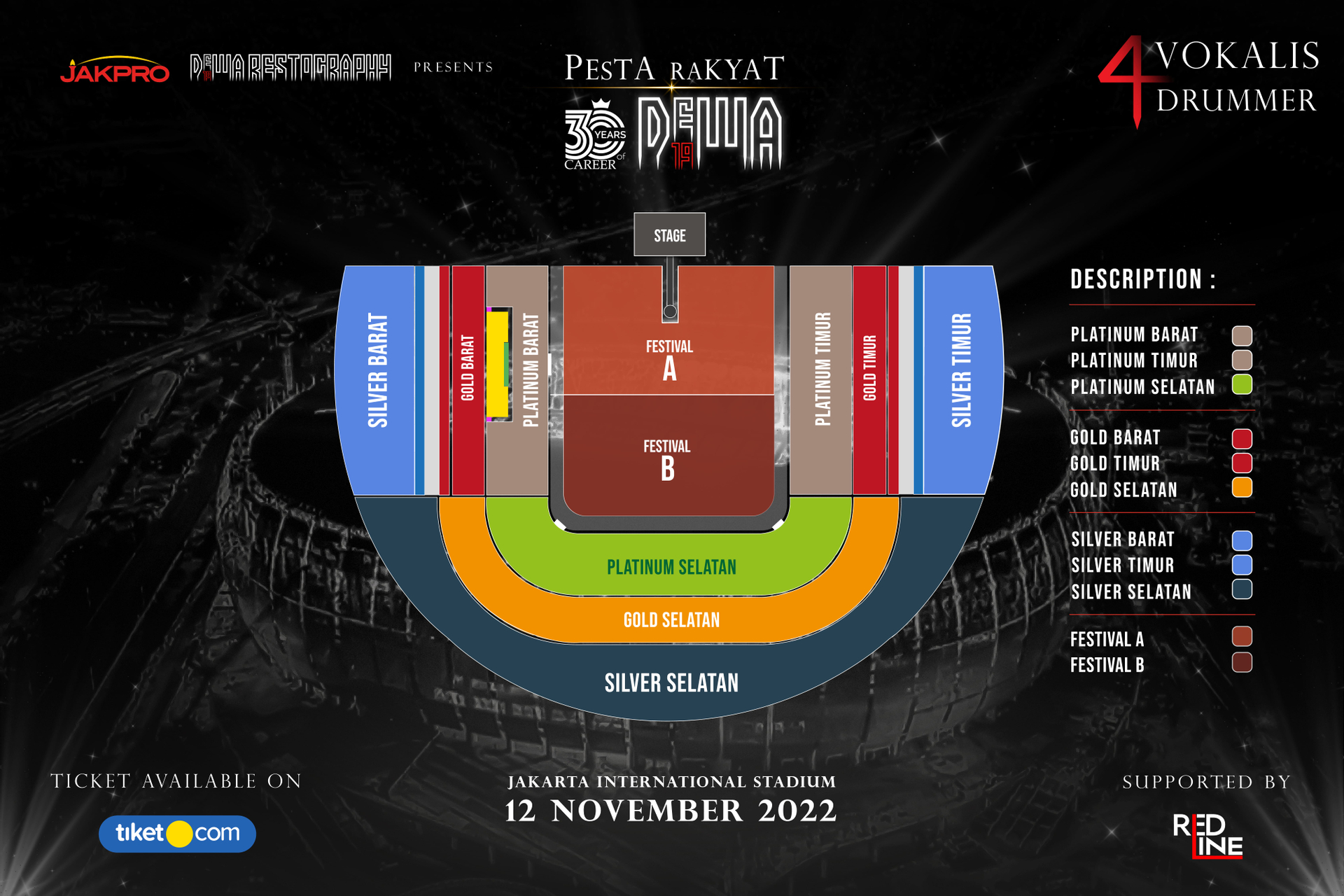 Let's pick another date!
There is no package available on the date you selected. Try looking at other dates.
jakarta international stadium, north jakarta, jakarta, indonesia
Pesta Rakyat DEWA 19 "30 Tahun Berkarya" Tour Concert - Jakarta
Starts from