Staycation in Bandung
Event in Jakarta
Flight to Surabaya
Tour in Lombok
Train to Yogyakarta
Car Rental in Semarang
Activities in Bali
Revital Clinic Rajawali
OpenWednesday

09:00 - 17:00
Open today
Get professional beauty services that will make you more beautiful.
There are many treatment packages that you can choose from, such as Eye Treatment, Clear Treatment, Ozone Therapy, and others.
Suitable for: The Soul Searcher
Review
Pelayanan bagus perawat nya ramah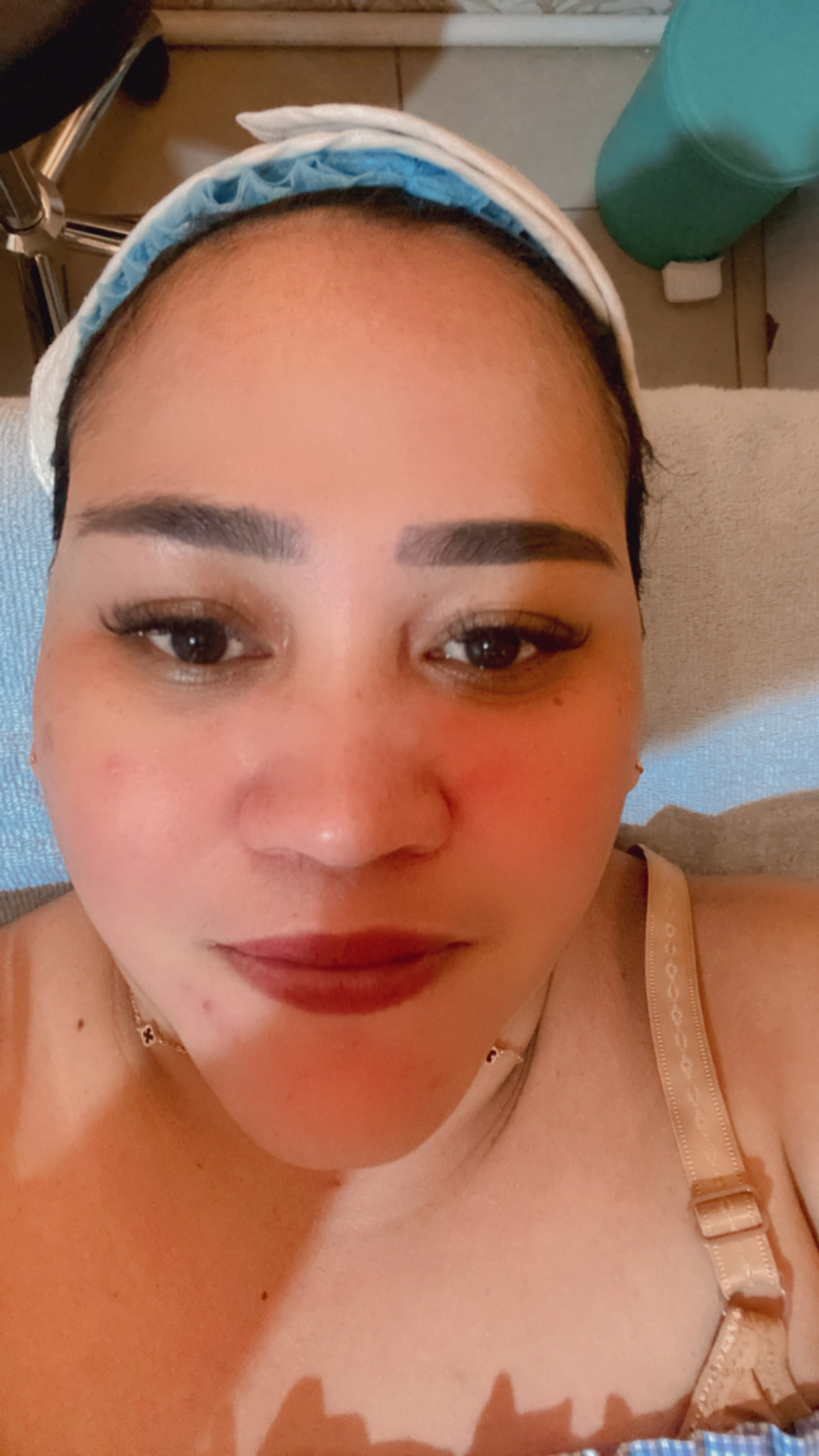 Pelayanan nya bagus dan perawat ramah
chaterina monica winata
• Solo
Pelayanannya terbaik dan perawatannya juga uda langganann banget disini
Gud service. Semuanya ramah
pelayanan ramahhh udah dua kali dateng ksini jd pengen treatment nya
Packages
tiket FLEXIValid for 14 days after purchase
Instant Confirmation
No reservation needed
Brightening Oxygen With Double Serum Facial
Details
tiket FLEXIValid for 14 days after purchase
Instant Confirmation
No reservation needed
tiket FLEXIValid for 14 days after purchase
Instant Confirmation
No reservation needed
IPL Brightening Hair Removal Underarm Treatment
Details
tiket FLEXIValid for 14 days after purchase
Instant Confirmation
No reservation needed
Diamond Microdermabration
Details
tiket FLEXIValid for 14 days after purchase
Instant Confirmation
No reservation needed
Whitening Facial + PDT + Mask
Details
tiket FLEXIValid for 14 days after purchase
Instant Confirmation
No reservation needed
jl. rajawali barat no.7, bandung, maleber, bandung, west java, indonesia
The Treatment That You Order
Revital Clinic Rajawali
Starts from 
General Information Paket Revital Clinic Rajawali
Revital Clinic Rajawali Package
Bandung Revital Clinic is a city that is often visited by many people from the Greater Jakarta area. The convenience of the city, the many tourist attractions, and also the calming atmosphere can be the right place to spend the weekend. Well, if you are tired of visiting tourist attractions in Bandung, you can try to relieve your fatigue by getting quality treatment at Revital Clinic Rajawali, Bandung. Get to know more about the places below!
Revital Clinic Rajawali
Tourist attractions in Bandung don't always have to be artificial or natural. If you feel tired from walking around all day and want to pamper yourself, you can visit a famous beauty service in Bandung. Revital Clinic Rajawali is one of the professional beauty places in Bandung that is ready to make you look more beautiful.
There are lots of treatment packages at Revital Clinic Rajawali that you can choose from. Starting from Clear Treatment, Ozone Therapy, to Eye Treatment, everything can be done easily here! The fun thing is, the price of the treatment package here is not expensive! So, if you are looking for an affordable self-care place, it's better if you come here!
The price of the Revital Clinic Rajawali Bandung
The Revital Clinic Rajawali package is affordable and still reasonable. Especially if you buy it through tiket.com which has a variety of very interesting promos and offers. Take a look at the price details below!
Eye Treatment : IDR159.000;

1x Vitamin C Therapy : IDR159.000;

Acne Facial : IDR179.000;

Brightening Oxygen With Double Serum Facial : IDR199.000;

1x IPL Brightening Hair Removal Underarm Treatment : IDR2500.00;

Vitamin C + Antioxidant Injection therapy : IDR309.000;

Meso Slim 1x : IDR389.000;

Clear Treatment + Facial : IDR399.000;

1x Slimming Ultrasonic Lipolysis : IDR399.000;

V-Line Facelift + Facial : IDR499.000;

Multivitamin + Antioxidant Therapy + Hair Vitamin : IDR599.000;

1x Super Essential Therapy : IDR799.000;

Clear Treatment : IDR249.000;

Under Arm Treatment (Hair Removal Armpit) : IDR2500.00;

Facelift V line + Facial : IDR499.000;

Ozone Therapy : IDR689.000;

Laser Glowing Detox : IDR699.000;

Laser Glowing Detox (Laser Carbon/Laser Black Doll) [Only in LN] : IDR699.000.
*Packages that have been purchased cannot be refunded and prices can still change at any time. So, make sure you check back on the package catalog on this page, OK!
Revital Clinic Rajawali Facilities
Revital Clinic Rajawali is equipped with various public facilities that are prepared for you as a visitor to this clinic. Some of these facilities, for example, are:
Toilets;

Parking area;

WiFi;

Praying room.
Location of Revital Clinic Rajawali
Curious to experience the various attractions at Revital Clinic Rajawali? Directly direct your destination to Number 7 BC, Jl. West Rajawali, Garuda, Kec. Andir, Bandung City, West Java.
How to Get to Revital Clinic Rajawali
Do you want to go to Revital Clinic Rajawali, but still confused about what to use? A private vehicle can be the easiest way to reach Revital Clinic Rajawali Bandung, so you could travel more flexibly wherever you go after having the treatment. However, you can also use online transportation that available here if you don't want to bring your own vehicle.
Revital Clinic Rajawali Operational Hours
The operating hours of this beauty clinic are from 09.00 to 17.00 WIB from Monday to Sunday. So, you can come here around that time as long as you have made a reservation at least one day in advance. So you don't have to wait too long when you get there.
Order The Revital Clinic Rajawali Package Now!
Let's take care of yourself and look stunning with affordable price. Anyway, don't miss out on attractive promos and offers tiket.com. No need to think long, just order the Revital Clinic Rajawali package at tiket.com !
Most Visited Tourist Attractions